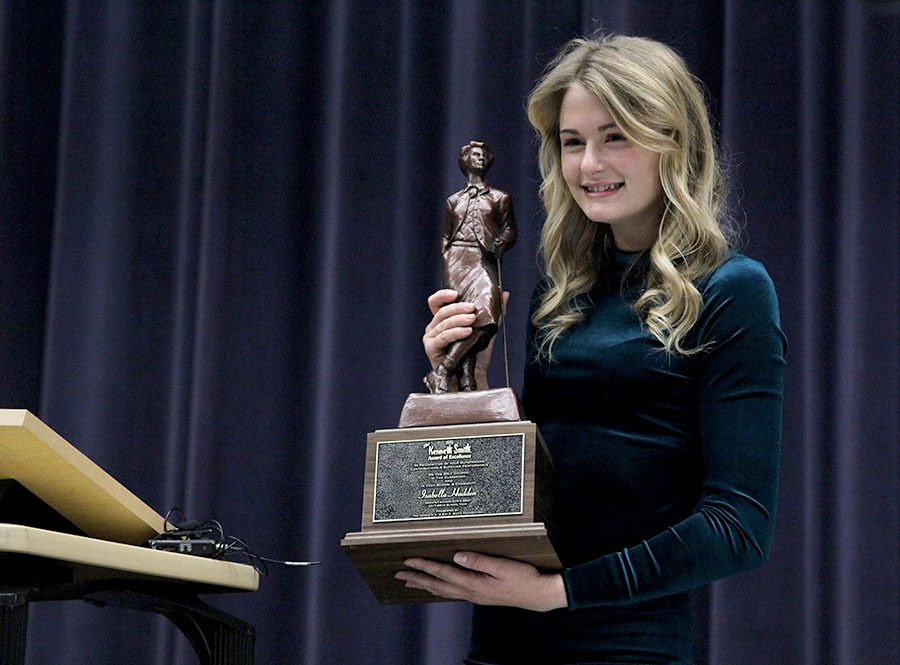 Lexi Flipse
Senior Bella Hadden received the Kenneth Smith award on Wednesday, Nov. 28 due to her high achievement in golf, as well as community service, academics and leadership. A press conference was held in her honor, with local TV stations and newspapers covering the presentation of the award.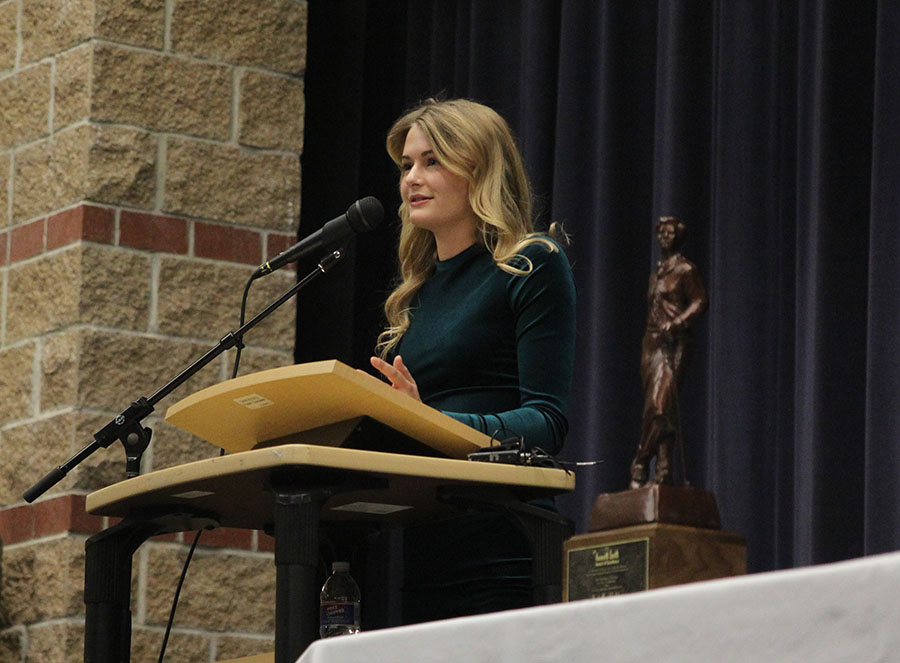 The award is given to the best male and female golfers in the Kansas City metro area by the Kenneth L. and Eva S. Smith Foundation. A donation was also made in Bella's name to the First Tee of Greater Kansas City, a group dedicated to supporting young golfers.
Although Bella was aware of her nomination by head coach Chris Wallace, receiving the award was unexpected.
"I knew that [Wallace] had nominated me last year, but he didn't mention it this year until he told me that I had won," Bella said. "My appeal to golf and to all sports is being good at it for myself, so when I get recognized I don't really know how to act."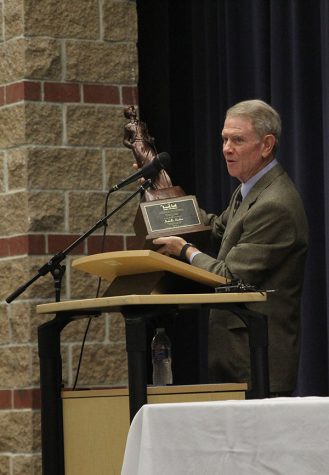 Wallace nominated Bella due to her strong performance as a student and athlete, both on and off the golf course.
"Her overall course management, which deals with risk taking and being consistent in approach [is strong]," Wallace said. "A lot of people don't necessarily know that level of strategy that goes into playing [golf], but as Bella [has] matured and gotten older that's definitely become one of her strengths."
Bella's mom, Jodi Hadden, has seen a huge impact on Bella due to her experiences with golf.
"I think it just makes her stronger," Jodi said. "Right now, she juggles multiple things, but she's going to continue to juggle her job on that team … and it's going to keep her motivated."
Bella will continue her golf career at the University of Central Missouri next fall, though Bella has said that "in college [she is] emphasizing academics." While the competition will grow, Bella's dad, Larry Hadden, has confidence in her abilities.
"This is going to be a whole new challenge for her, playing at [University of Central Missouri] at the college level," Larry said. "But I think she'll rise to the challenge and achieve from that."
Although she does not plan to play professionally, Bella considers golf an integral part of who she is.
"Golf has always been the main part of my life," Bella said. "It's what I've been doing longest."