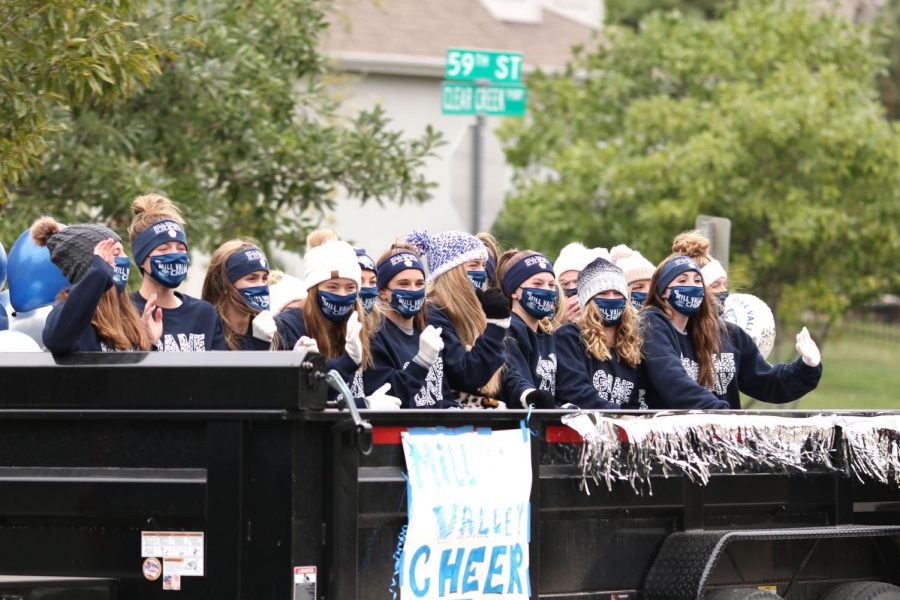 Damara Stevens
Despite the lack of a Homecoming dance this school year, some of the school's students still held the annual Homecoming parade, whose route went throughout Grey Oaks on Saturday, Oct. 18.
Parade floats carrying the Homecoming candidates and various sports teams of the school were cheered on by a small crowd as they drove by.
Sophomore Gabby Delpleash, who was in last year's parade, felt that the schedule this year was mainly to blame for the lack of spectators.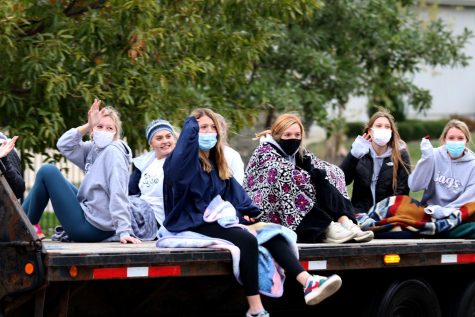 "The parade was on a Sunday, that's not convenient for most people…I think less people knew about it just because you know half the school is going to school on one day and half the school is going to school on another day," Delpleash said. "I think last year when everybody was at school together at the same time, everyone was able to get information at the same time."
Despite the differences in the parade to prior years due to social distancing and poor communication, students like junior MacKinley Fields still had a good time at the parade.
"I liked how [some of the floats] had music, so that it wasn't just quiet the whole time, because there weren't that many people watching the parade," Fields said. "It kind of made it more fun, how there was music playing."
Fields enjoyed that the school still had a parade even though there was no dance.
"I think the parade was still a good idea because it was outside so we could stay spread apart," Fields said. "I liked how we could still get involved without having a dance."
Similarly, Delpleash also appreciated that the parade was still held.
"I think it was a good idea, especially for the seniors, it still kind of preserves that it's Homecoming week," Delpleash said. "And a big part of Homecoming is the dance and since we couldn't have that this year, I very much like how the school decided to keep on with doing the parade."