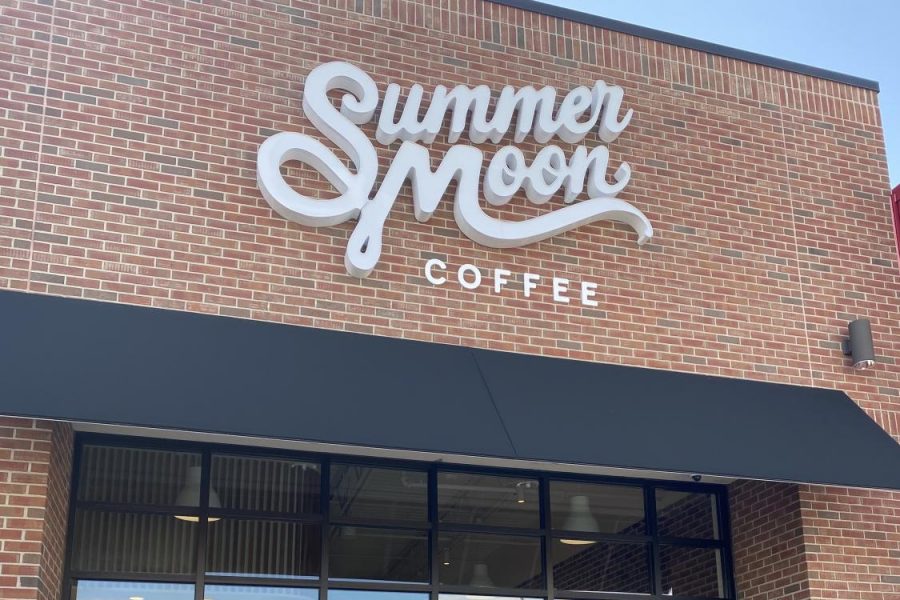 When I first stepped into Summer Moon Coffee, I was instantly greeted by a welcoming and modernly styled cafe. A wide menu was offered, with a variety of special drinks and pastries made from a local bakery. 
Located in Overland Park, the coffee shop had many different seating options available in both the front and the back areas. The decor of the shop was cute and varies in aesthetic. The brick wall along the right side added a rustic feel to the otherwise modern scenery. 
As I moved further into the back of the cafe, I discovered another seating section. This area was very bright and open, with wooden benches pushed against the wall. Many different types of potted plants were strategically placed along this area and the greenery nicely complemented the light atmosphere. 
They do also provide outdoor seating, but there's only a small number of tables with a very limited amount of space between each one. 
Food and drink items all range from about $2-$7, but most coffee options offered were about $5. They do offer beverages for non-coffee drinkers, such as hot chocolate, smoothies, and tropical flavored tea. Offered food items were all mostly some form of pastry. There were cinnamon rolls, poptarts, scones, croissants, cookies, brownies, muffins, and protein balls—all made from scratch. 
I ordered an iced mocha moon latte, a drink which included the cafes' one of a kind 'moon milk'. The moon milk is their signature sweet cream that they encourage every customer try. At first I did enjoy the latte, but it eventually became too sweet for my liking. Unfortunately it was a very heavy drink that included lots of flavoring, not allowing the taste of coffee to fully resinate.
Overall, I loved the atmosphere and look of the coffeehouse and did enjoy my time there. All baristas were friendly and welcoming, and were happy to answer any questions about the menu or the cafe in general. Summer Moon is a great coffee shop, whether you need a spot to chill and study or are looking for a relaxed environment to catch up with friends.