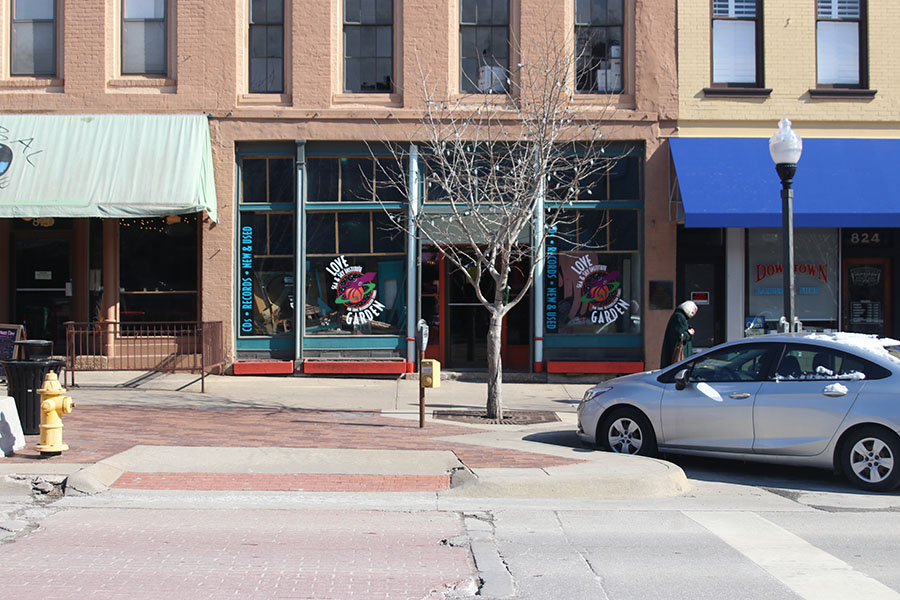 Andrew Tow
O.K., I know that in my last review I pretty much roasted Josey Records for being too far away from where we live and now you're probably seeing me write a review on a store that is in Lawrence thinking what is this dude doing? Yes, Love Garden is quite far away from the Mill Valley area, but this store does offer something that the others have talked about before do not and that is location.
Location is everything when it comes to having a successful business and something that I think has definitely helped Love Garden become so successful is the fact that they are located on Massachusets Street. Mass St. offers countless stores and restaurants, with most being unique to the Lawrence area. If you are wanting to make a day out of going to the record store, Love Garden would definitely be one of my top suggestions. Parking may be a struggle at times, but once you step into Love Garden all of your frustrations will be forgotten.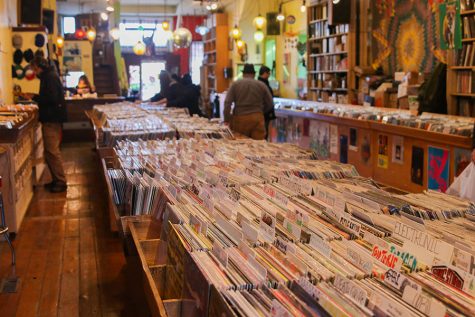 It would be unfair to the other record stores to say just because Love Garden is located on Mass St. means it is a good place to get your records. What has impressed me the most in my numerous trips to Love Garden is the number of new records that they carry. Vinyl being an old form of technology means that most, if not all, record stores will be dominated by reused records, but we often forget that new vinyl is being made every day. Love Garden does a great job of selling older records and stocking their shelves with newer records from just about anyone making music today. From Billie Elish to Ariana Grande, it seems like Love Garden has it all. I used to be to protest buying any new records because I thought it was a waste of money. Why should I drop 20 bucks on a record if I could simply listen to it on Spotify? What I was forgetting was why I got into records in the first place. The clear and distinct sound a record produces is one that cannot be replicated by a web player. After I made this realization, I just knew I would have to make another stop in Love Garden and pick up some new records.
Next time you are in Lawrence, I would highly recommend making a stop in Love Garden. Whether you're a vinyl connoisseur like me, or just want to check a cool place out, I highly recommend making the trip.