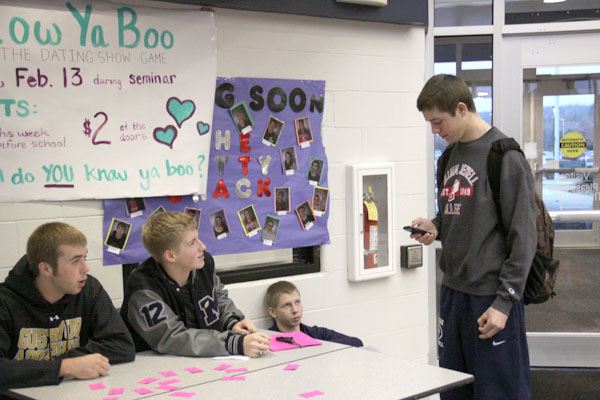 Hosted by seniors Devin Rudicel and Robbie Weber, NHS will be hosting the "Know Ya Boo" contest in the theater during seminar on Monday, Feb. 13.
The event will be in the form of a dating game show, featuring couples from each grade and one staff couple. The participating couples are seniors Ashton Proctor and Lauren Shurley, juniors Luke Marx and Caroline Kain, sophomore TJ Phillips and freshman Olivia Midiros, freshmen Patrick Muldoon and Lauren Mansfield, and staff members Sheree and Dwight Stoppel.
Students can purchase tickets for $1 beforehand or $2 at the door.