Hunter Ristau
NHS is hosting a jean and coat drive this week lasting from Monday, Nov. 7 to Friday, Nov. 11. Although this is not the first coat drive put on by NHS, it is their first in partnership with the Johnson County Christmas Bureau.
According to senior Rachel Rule who helped plan the drive, the Johnson County Christmas Bureau is an organization that helps people in poverty access items they might not be able to afford on their own.
"Last year, they really had a lack of coats so my mom and I [thought] it would be cool to do a coat drive and raise coats for them," Rule said.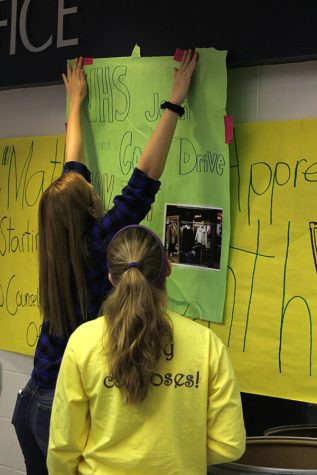 In junction with Mill Valley, Another coat drive was organized at Monticello Trails Middle School last week.
"It was really successful and they ended up raising 835 coats," Rule said. "I doubt we'll raise that much, but hopefully we'll get some. 100 would be a good goal, but honestly we will take whatever we can get."
NHS members such as junior Gracie Eckardt volunteered in order to help those living in poverty throughout the surrounding area.
"We want to just raise as many coats and jeans as we can. It is going to help clothe a lot of people who need the help," Eckardt said.
Rule thinks that this will greatly help out the organization as she has seen the results firsthand from volunteering there in previous years.
"Last year, [there] was this lady who spoke Spanish and I was talking to her in Spanish telling her that she could have two cans. She hadn't said anything to me the entire time and [then] she comes up to me and hugs me and starts crying," Rule said. "You just feel so good about helping others. Why not help others and try to bring that to the school?"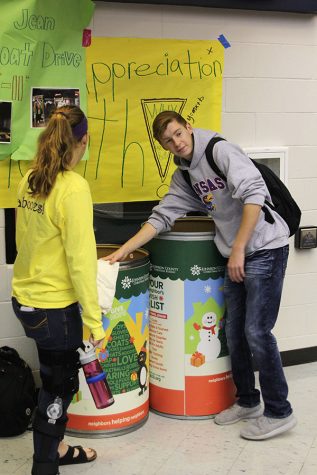 Students and faculty can donate their coats or jeans by putting them into bins located in front of the counseling office in the mornings throughout the remainder of the week.