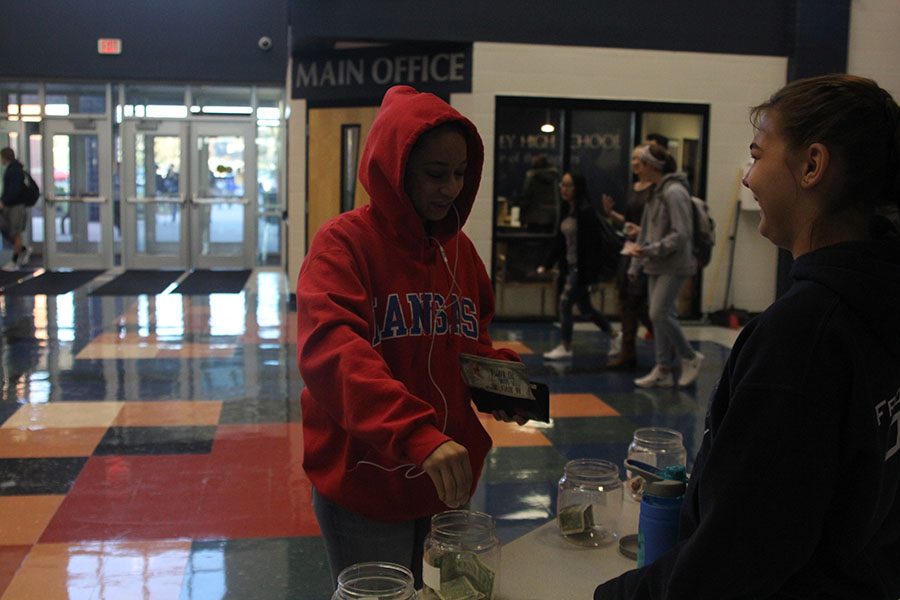 NHS held a fundraiser to make blankets for kids with cancer throughout the week of April 3. The fundraiser was a coin drive that raised about $20 and all the money raised was donated to help make children more comfortable in the hospital.
Project Linus is a foundation that looks to provide fun and colorful blankets for children who are or have been affected by cancer. The coin drive was a way to raise money for this foundation, according to NHS co-sponsor Sarah Sides.
"We were raising money to buy supplies to make the blankets for Project Linus, so that was the purpose of this fundraiser," Sides said.
Even with the low income of this fundraiser, Sides is willing to donate some the NHS funds.
"We didn't make very much money, we only made about $20, so we are going to use some of our NHS funding and buy the blanket supplies," Sides said.
NHS member Hope Sulzman was glad for the opportunity to help.
"We wanted to give the a chance to get involved and contribute to the community," Sulzman said.
Being able to help the cancer patients was the reason Sulzman participated.
"It makes me very happy to get to help brighten the lives of children in the hospital," Sulzman said.