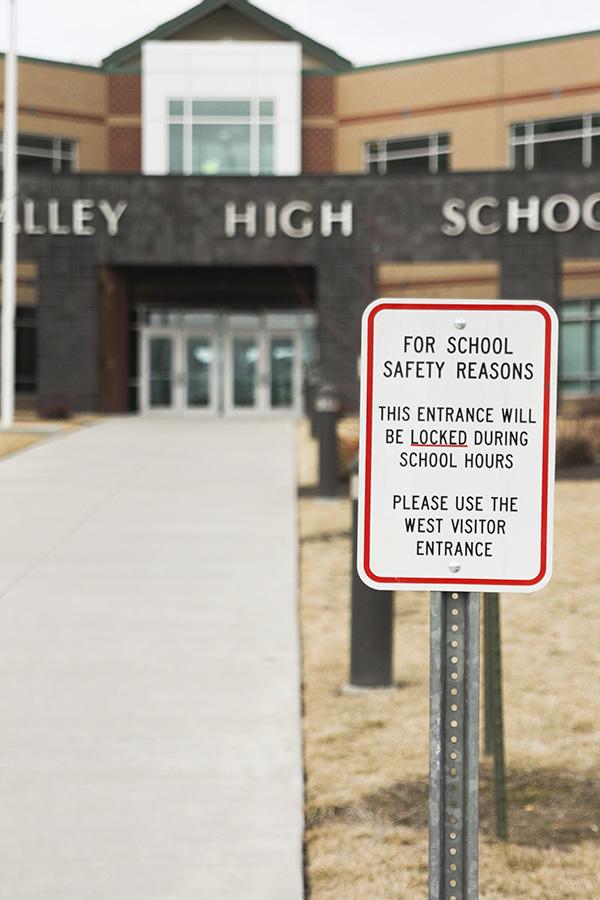 Photo by Miranda Miller
The district has introduced some minor changes to school security, which include new signs outside the building explaining the new safety features.
"The signs are there to remind people to go around [to the west side] of the building," school resource officer Mo Loridon said.
Previously, both the east and the west entrances were open to visitors. Now that the east entrance is locked during school hours, only the west entrance is open to visitors, decreasing possible contact between intruders and students.
"If the intruders were coming in the [east] entrance, they would have to walk through the foyer to get to the main office," Loridon said. "So now by locking those doors, [we are] only allowing people in on the west entrance … [They] will not have contact with the students unless there is a reason for them to come into the school."
This is one way the school is improving security. According to Loridon, "we are always looking at new and better ways to make sure that we keep the students and staff safe."