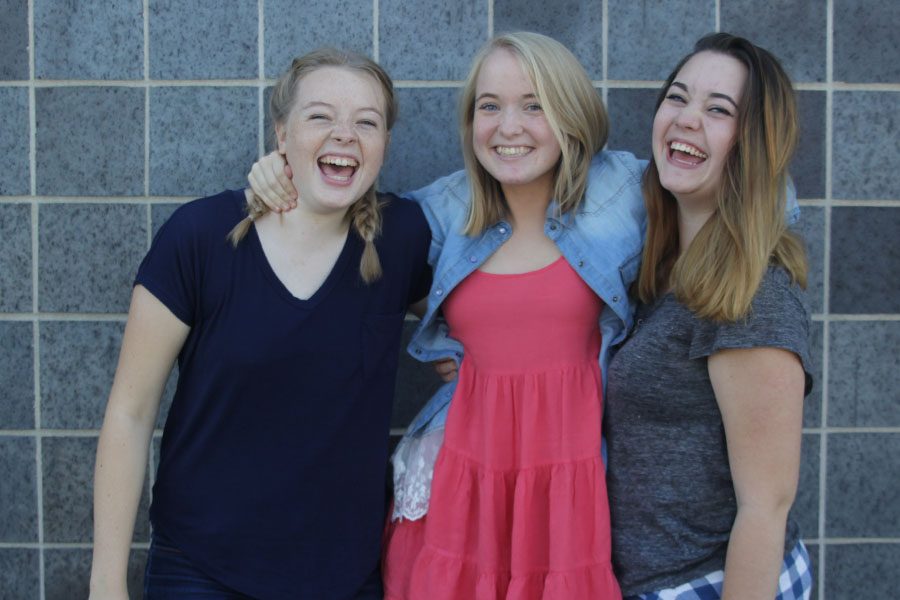 For the three of us, senior year didn't exactly feel like a reality until our adviser Kathy Habiger asked us what we wanted to do for yearbook staff bonding. She suggested painting rocks, but as much as we love arts and crafts, we didn't want to get that messy with our staff. That's when we realized it was time to step up as leaders for our staff. So instead, we decided to have a shaving cream war. To kick off the school year, and the new yearbook, we've been spending a lot of time in class brainstorming and researching in order to define and really decide what we want this year's book to look like. However, some days have been much more successful than others.
Coming into the second month of school, we've begun to realize that leading a staff of 20 girls and one boy isn't a walk in the park, and our respect for how Habiger deals with us on a day-to-day basis has grown substantially. We know this probably won't get much easier throughout the year, since we are all very involved in the school in addition to yearbook. Plus, Lexi isn't in the same independent study period as Laken and Sarah.
Despite these challenges, we have been able to work together, and through many brainstorming sheets and conference room meetings, a theme was decided unanimously and everyone was eager to contribute ideas to develop it. Although there are still many things about the theme yet to be determined, at least we know what path we want to take for this year's book.  We haven't eaten the customary cookie cake for that yet, but hopefully we'll cross that bridge soon.
Take it from us: the responsibilities of being an editor-in-chief are both exhausting and rewarding. It's safe to say that between the three of us, we have high hopes for our staff and the coming year's yearbook. Although we may gain weight from the excessive amount of Oreos, Doritos and cookie cake we're about to consume over the next 34+ weeks, every pound gained is another spread done.
We'll keep you updated on our sanity.
Your yearbook editor-in-chiefs,
Lexi, Laken and Sarah