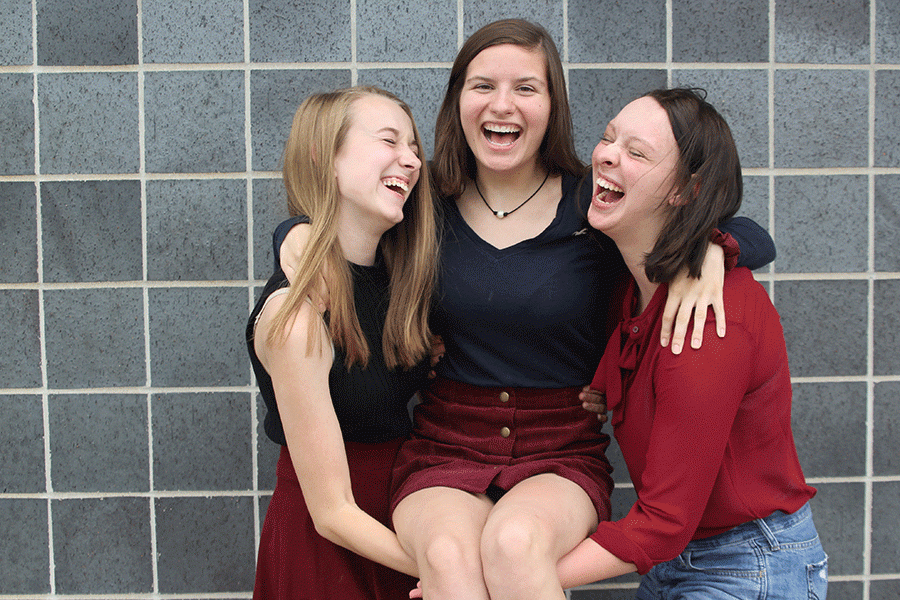 Welcome back to Letters from the Editors, web edition. These past couple of weeks have been eventful, to say the least, and we can finally say that everyone on both the newspaper and yearbook staffs are finally getting used to the web week schedules and we're getting used to juggling editor responsibilities between web and our relative staffs.
We have officially wrapped up and posted our first JagWire issue of the year, and that is exciting! This is a great way for people outside of Mill Valley to read our print content, including stories, photos and infographics. There have been a couple hills to conquer when it comes to posting graphics, but we're taking this first issue as a learning opportunity and are enthusiastic to keep trying.
We've had about five web weeks so far (as well as one week of publishing print content), and people on both staffs are starting to get the hang of it. They're venturing out into covering more than just sports stories, including district coverage and long, investigative news stories. The roofing situation has made for very interesting and creative coverage, which we're actually going to extend for our JagWire Issue 2. It's awesome to see new and returning staffers taking risks in their writing and photos, and it makes editing all the more worthwhile.
Along with posting regular web coverage, the JAG yearbook staff has started to prepare for their special projects. The first special project this year is called "Define Yourself" and will be posted Oct. 31 through Nov. 4. We had each member of the yearbook staff ask students what makes them unique, or rather, what defines them. Everyone came back with great ideas on who we should cover, but unfortunately only one staff member came back with a interesting freshman to cover. Raya talked to a few freshmen though, and now we have a couple more freshmen to profile, as well as a finalized list of people who we will be covering.
In the upcoming weeks, the reporters will start their interviews and the photographers will be taking pictures of the students we chose for the special project. Raya has also made a graphic for "Define Yourself" which the yearbook staff will be critiquing. We are all very eager for this project to be published as we can't wait to show everyone the final product.  
In all, putting newsworthy, interesting content up on the web has been going great so far. Other than a few minor bumps, we've really started to get the ball rolling. We're all incredibly excited to continue with this coverage, and have high hopes for our first special project. Make sure to keep checking the website for new and interesting stories, and we'll be back in a couple of weeks!
From your beloved Mill Valley News Online editor-in-chiefs,
Ali Booth, Raya Lehan and Nora Lucas