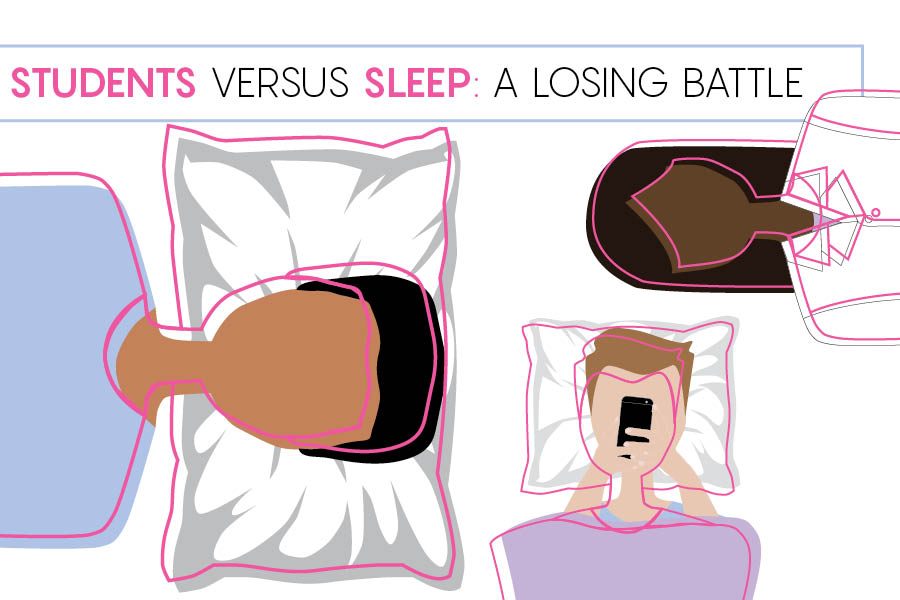 As you get home from a sports game, you check the clock. It's 10 p.m. and you have tons of homework due tomorrow that you haven't completed. Even though you can feel yourself beginning to crash, you start working anyway, checking your phone along the way to catch up on today's feed. Finally, you decide to sleep around 1 or 2 a.m., hoping to wake up again in a few hours to get back to work.
While this situation may not be familiar to everyone, many students find themselves staying up late in attempts to balance homework, family time and social life and end up sacrificing their sleep along the way. With the stress of trying to find this balance, the routine may be easy to fall into.
In a survey of 274 students, 83 percent said they wish they got more sleep. This lack of sleep and prioritization of other activities over sleep has become normalized within our school. In fact, although students want sleep, 55 percent said they would prioritize homework over it.
So, how does this lack of sleep actually impact your everyday life?