Jag Chorale performs at Redemptorist Catholic Church
Jag Chorale learned tips from professional K-State singers
Jag Chorale performed at Redemptorist Catholic Church in Kansas City, Mo., on Friday, Oct. 18, at the invitation of the Kansas State University choir. Olathe East High School also performed at the church.
Most chorale students had a new singing experience at Redemptorist, including junior Michaela Dervin.
"It was really difficult to hear ourselves sing because the ceiling was very high," Dervin said. "The sound reverbed three seconds later."
According to both Dervin and senior Victoria Kilkenny, Jag Chorale performed three songs, with "Unknown Woman" being the best.
"'Unknown Woman' was performed best, but it was challenging because it was mostly all staccato[and a capella] and the church was made more for a legato sound," Kilkenny said.
Even with the high ceilings, Kilkenny said the K-State choir sounded professional.
"[Hearing Kansas state perform] definitely sets the standard really high for what a professional choir sounds like," Kilkenny said. "Also, it shows what to look forward to when I am older."
Dervin said the best part of Redemptorist was hearing the K-State choir.
"At the very end, the K-State choir sang their very last song and the sopranos sang this extremely high note and held it a capella," Dervin said. "It amazed us and really woke us up."
(Visited 57 times, 1 visits today)
About the Writer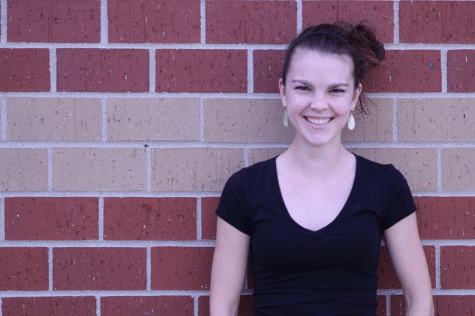 Cassi Benson, JAG reporter
Cassi is in her third year on the yearbook staff for her senior year. She is involved in cross country, track, jagPRIDE and NHS. She is  dedicated to the organizations she is apart of and loves writing for the school yearbook.