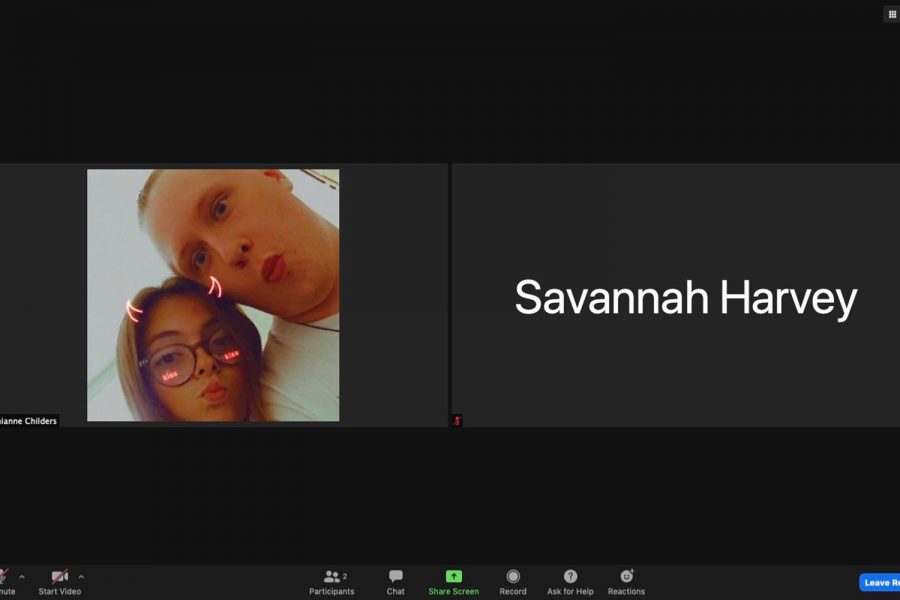 Maya Parks
Due to the board's decision for all secondary schools in the district to take on a fully-remote schedule, students and teachers have been spending plenty of time on the video-chatting platform Zoom. Zoom has many different features that make teaching during remote learning much easier and more enjoyable. 
Some of the various Zoom features teachers use include screen share, the chat and breakout rooms. Some Zoom features are also fun to use, such as the reaction button that allows kids to show teachers a brief reaction on their screen though Emojis. Background and even face filters are also an option on Zoom; students can either choose one of the various options Zoom provides or choose their own.
This wide range of features Zoom provides allows teachers to make their classes more fun rather than just simply lecturing through a computer screen. Science teacher Jill Lloyd described how she engages students via Zoom.
"My favorite Zoom feature is breakout rooms," Lloyd said. "I like this feature because students can interact in small groups. We all need time with our Chem Peeps!"
Lloyd also explains what features she uses to navigate all of her classes during remote learning.
"The Zoom feature I use is the share screen." Lloyd said "[I use it] to share information to lead a lesson."
While breakout rooms and screen sharing may be popular amongst teachers, lots of students like to utilize other features including the chat option. One such person who likes using the chat feature is freshman Ella Bowling has been an optional fully-remote student even before the board's decision to take on a fully-remote schedule for all secondary schools. Bowling shares what her favorite Zoom features are.
"The chat is my favorite, because you can use it to ask questions without saying them in the middle of class in front of 30 people," Bowling said "It's also a good way for teachers to get more people to interact in the class."
Bowling also shares what her least favorite Zoom features are that teachers often use while teaching.
"Breakout rooms are definitely my least favorite because it can be really awkward to talk to people through a screen," Bowling said "Especially if you don't know them very well, it's hard."