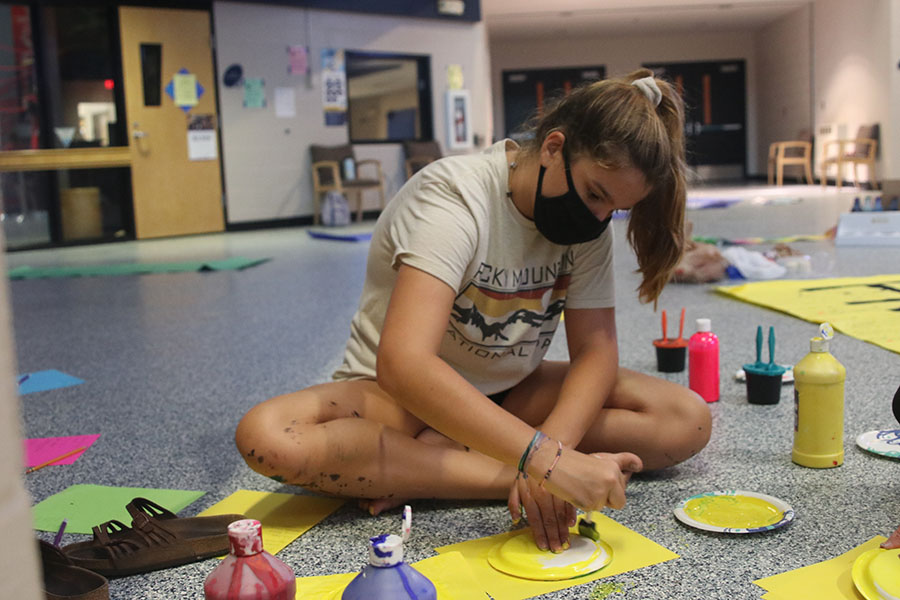 Sydney Woo
Despite all the changes to the traditional homecoming experience this year, StuCo hosted the annual homecoming hallway decorating on Sunday, Oct. 11. Each grade glammed up their hallway with decorations pertaining to their class color: blue for seniors, red for juniors, green for sophomores and yellow for freshmen. 
According to StuCo vice president Bret Weber, homecoming is going to look very different this year compared to years past. 
"Homecoming 2020 is definitely going to be one to remember," said Weber. "Although we can't have a dance, we hope students appreciate the effort we are making to still have fun festivities related to Homecoming." 
This year there will be no homecoming parade or dance, but the continuation of the hallway decorating is a way to keep the students involved in school spirit. Weber hopes the decorations improve the collective mood in the hallways. 
"StuCo is trying to keep school spirit up by continuing to have spirit days, hallway decorating and having a homecoming court," said Weber. "We hope that when students come to school, seeing all the decorations will put them in a positive mood." 
According to junior Maddy Williams, the efforts of StuCo to raise the spirit makes all the difference. 
"Although I'm bummed that there isn't a dance, it's small things like hallway decorating that makes school a little more fun," said Williams. 
Along with the changes to this year's homecoming, the annual Powderpuff football game between the junior and senior girls has been changed to a Powderpuff kickball game that will be played Wednesday, Oct. 21. 
Williams says that keeping these traditions help make everything a little more normals in a hectic year
"This year it's going to be the small things that count and raise the spirit more than ever, despite all the changes," said Williams.