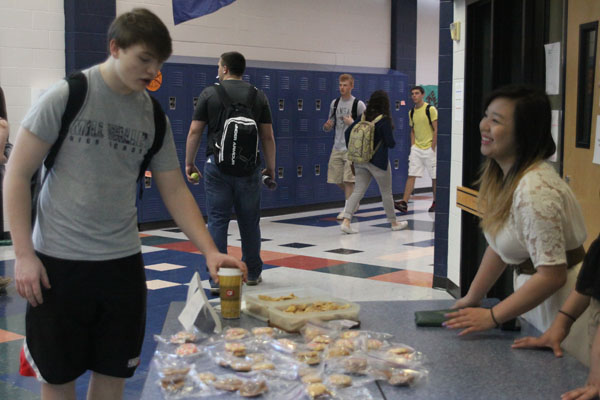 Harmony Club held a bake sale on Monday, April 29-Friday, May 3. They have raised about $20 so far by selling an assortment of treats every morning before school. They sold cookies, brownies, sopapillas, and doughnuts all priced at 50 cents each.
"We are hoping to raise $40-$50," senior Harmony Club president Miranda Snyder said. "Anything will help though."
According to Snyder, each morning about ten customers bought a treat, with cookies and brownies selling the fastest. The money will go to the club to spend next year on their homecoming parade float and the Schlagle High School band performance.
"[My favorite part was] getting to see the club come together," Snyder said. "[I like seeing us] work on something."