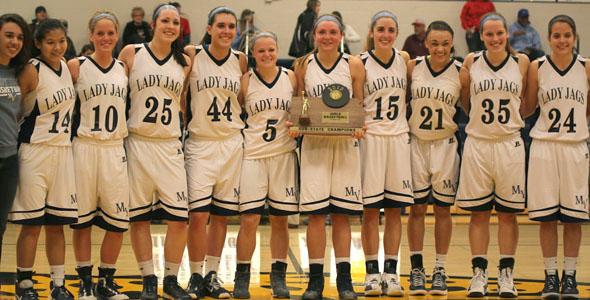 The girls basketball team beat Shawnee Heights, 46-21, in the final sub-state game, qualifying them for state for their first time ever. Before the game on Friday, March 1, senior Tanner Tripp felt anxious for the game to begin.
"I was really nervous and I was expecting it to be a point for point game," Tripp said.
After the first quarter ended, Tripp was confident the team would win, but she wasn't sure until fourth quarter began. When the game ended the stands erupted in cheers as the girls jumped with joy.
"I can't believe we are going to state," Tripp said. "We have been wanting to do that since [seventh] grade, it's a dream come true."
To celebrate, the team went to The Pick and celebrated with head coach John McFall's words in their minds.
"Coach McFall was really proud of us," Tripp said. "He said to enjoy the ride because these things you will never forget."
The state tournament is Wednesday, March 6. The girls first game against Salina-South begins at 6:30 p.m. If they continue on the next game will be on Friday, March 8, then Saturday, March 9.