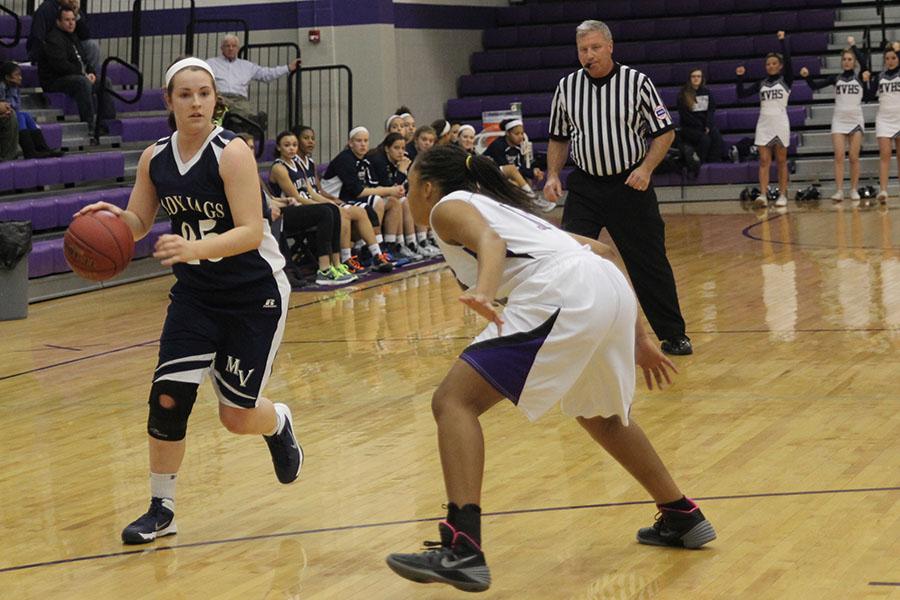 Photo by Kaitlyn Moore
The girls basketball team lost 50-34 to Piper High School on Tuesday, Jan. 21. The team's record fell to 3-6 after the loss.
Senior power forward Carly Eaton said the team focused on a goal of keeping PHS from scoring a certain number of points after trailing Piper 33-13 at half time.
"We had this little chat and said we have to step it up even if we lose," Eaton said. "We have to keep getting better."
The jaguars returned more successful the second half by scoring an extra 21 points.
"Getting down by so much [in the first half] made us want to really dig our heels in the second half," junior guard Savannah Rudicel said. "[We wanted to] take care of the ball more and play better basketball."