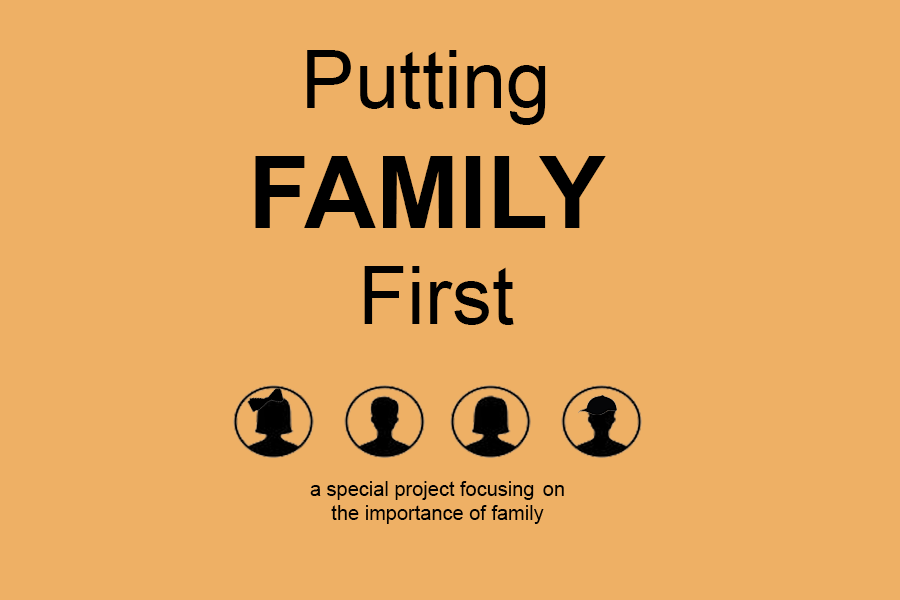 Laughter radiated throughout the Abram household as freshmen Grace and Cole Abram watched their four-year-old brother, Peyton, run around their house on Friday, January 9.
While the Abram twins may have a younger brother to entertain them now, they haven't always had a younger sibling. Peyton is Grace and Cole's cousin whom they fostered and eventually adopted.
The adoption process was long. At first, Peyton's mother was deemed unfit to care for him and was put into the state's custody. The adoption process encompasses everything from taking custody from the biological parents to giving custody to the new parents. The Abrams' mother Shellye revealed that "the process was challenging."
"We brought him home from the hospital," Shellye said. "He was three and a half when we adopted him, now he's four."
Grace admits that it was different having a new sibling.
"I didn't know it would affect [us] so much," Grace said. "At first it was weird having a new person in the house, but we adapted to it."
Agreeing with his sister, Cole mentioned that there are positives and negatives.
"It was cool that I got a brother, but we don't get everything we want anymore," Cole said. "We can't do as much [now] as we used to with him."
While appreciating having older kids, Shellye savors the experience of raising another child.
"It was fun since we hadn't had an infant in awhile," Shellye said. "We enjoyed seeing all the first words, first steps and all the other firsts again."
Due to Peyton being Grace and Cole's cousin, Shellye and her husband Jeff Abram, plan to eventually tell Peyton about his adoption.
"My plan is that we won't share with him until we think he [can] understand," Shellye said. "[Since] his mom is my sister, we think he has a right to know."
Despite the new changes the family had to make in order to raise another child, they have enjoyed having another family member and look forward to watching Peyton grow.
"I love getting to see him grow up and watch his everyday life," Grace said. "I get the chance to be a part of his life and do fun things with him. I wouldn't change it one bit because having him around makes things fun and he has a great personality already."