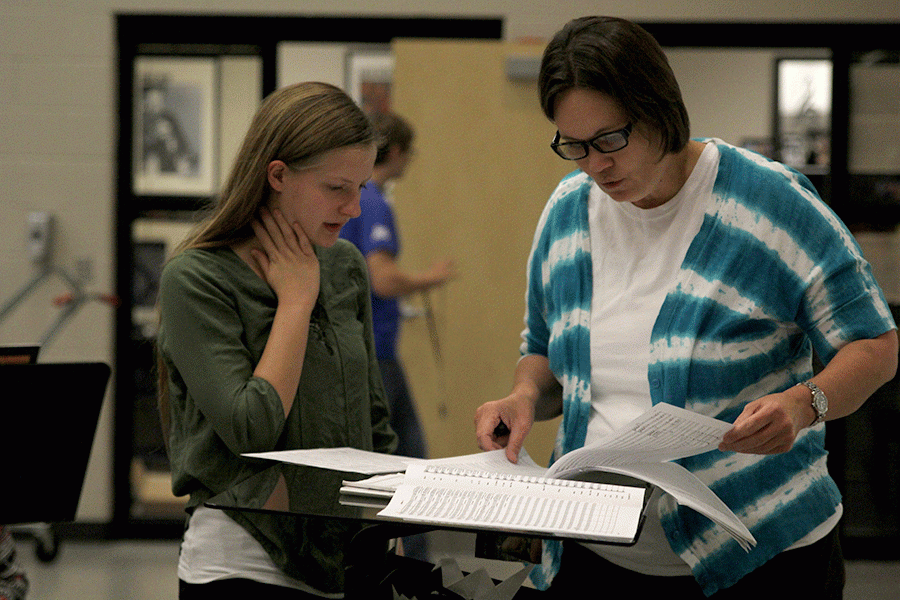 Annie Myers
While the excitement of the football team going to the playoffs for the second year in a row has many students hyped, not all students are benefiting from the feat.
As football continues to advance in the playoffs, band is forced to juggle practicing for both its upcoming concert on Tuesday, Dec. 13 in the same period as its football game performances. The class time that would be spent preparing for the concert is now being split, with about half an hour committed to going over the football performance. In total, according to band director Debra Steiner, about four or five hours are being cut from the band's time to practice its concert pieces.
According to Steiner, if the band were to wait until Friday night to rehearse the music for the football games, "the retention on [those pieces] would be pretty hard," so her strategy for balancing rehearsal time lies in the material she teaches.
"You just have to pick music that's similar in some ways so that when you're teaching it, the concepts aren't so broad," Steiner said. "It's kind of like an Oreo cookie: the two outside parts are the same, and the middle is different. The two outside parts — you can teach that together; the inner part's just a little bit different. It's a little bit easier to keep that if it's repeated."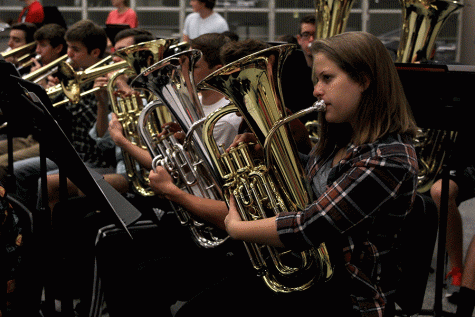 Because she focuses more of her time on the concert, splitting the time is a concern for junior flute player Madeline Myrick.
"I know we could be better [in the concert] if we practiced a little more and had a little more time, but it's not Steiner's fault that we have to practice for the football game," Myrick said. "It's just difficult to be the best band we could be while trying to practice for the football games at the same time."
Myrick puts more of her time into practicing for the concert because she is first-chair flute in the concert and has to "take all of [her] instruments home to practice more on the concert."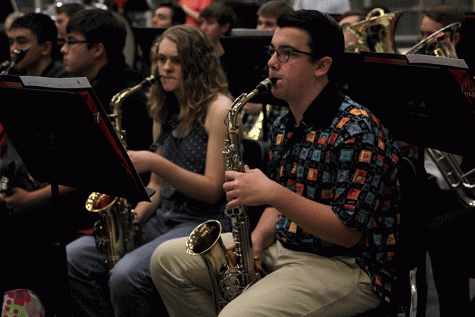 While splitting rehearsal time presents challenges, Steiner believes that the band can benefit from the experience.
"You have to understand that when you're outside, you're trying to fill up all of that ginormous space with a lot of sound," Steiner said. "When you're inside, you'll have a more refined sound and want to have a warmer sound. [In a concert], it has to be a lot more balanced because it's a smaller space you're in. It is kind of good for the kids to understand that difference."
As long as the playoffs continue, Steiner plans on dedicating an equal amount of focus on each performance.
"It's a very different audience when you're performing at football games; you're there for the entertainment value, not necessarily the artistic value," Steiner said. "[At a concert], those people are choosing to come to that event just to watch a band performance. When you're at a football game, you have a whole bunch of people that are there for a lot of different reasons, so you want to try and appease all of them and do something that's appealing to all of them."