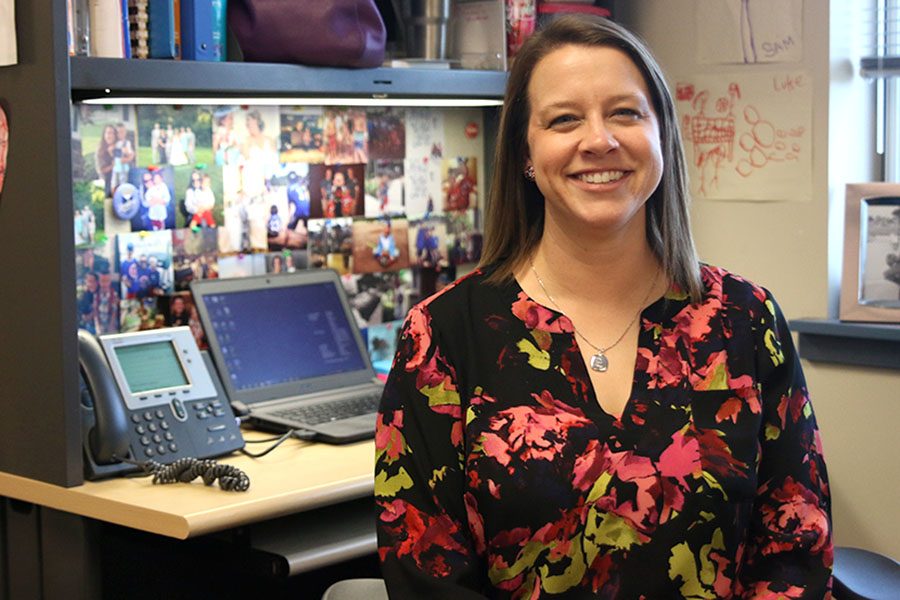 Annie Myers
In the parking lot of Mill Valley, English teacher Ashley Agre smiles and watches the community participate in a kids triathlon dedicated to raising money for childhood cancer, something she loves doing often at different types of events.
Agre knew she wanted to become involved in activities and fundraisers for pediatric cancer after moving into her neighborhood and watching the disease impact the people around her.
"I think I got involved by moving into the area and being so closely connected with families that have had to endure this battle," Agre said. "The gratefulness that they had to these other groups showed me that there are all of these places that need this help."
A large contributor to Agre's constant willingness to fundraise for pediatric cancer is Landen Thompson, a close friend, neighbor, and 5-year-old boy being diagnosed with lymphoma. Their relationship means so much to Agre and inspires her to help families like his.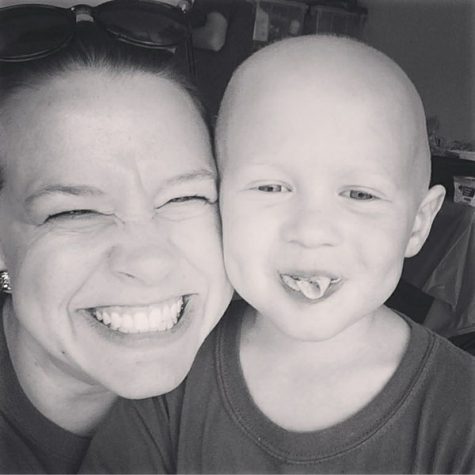 "Since we can't really stop the cancer, we can help these families like Landen's that have to battle this," Agre said. "He is so awesome. We can always hang out together if his mom has to go somewhere. He's just my little buddy Landen."
Over the past few years, Agre has helped sponsor and participate in various events both inside and outside of school to raise money for children battling cancer.
"I'm involved in the Make-A-Wish foundation here at school and we've done the KC Cares for Kids walk, where we raise money for various charities around the area," Agre said. "I have also done a couple of different fundraisers for kids in our neighborhood where the money has benefited them because they're fighting cancer."
In addition to such events, Agre also enjoys being a sponsor for the annual Relay for Life held at Mill Valley, aiming to raise money for pediatric cancer research.
"I love Relay for Life," Agre said. "Being a part of it is being part of just another community that I have found here at Mill Valley."
Through the Relay for Life committee, sophomore Abby Hoepner has come to know Agre better and truly appreciates her help during the event.
"Agre is great to have on Relay for Life, especially at the event itself," Hoepner said. "She helped everything run smoothly and was there for all of the school to help them have the best time that they could."
Agre enjoys her time spent helping those impacted by childhood cancer more than anything because of the good she's doing.
"We want to make sure that these programs don't just go away," Agre said. "Doing good is a good thing as well as spreading love and helping all other people."