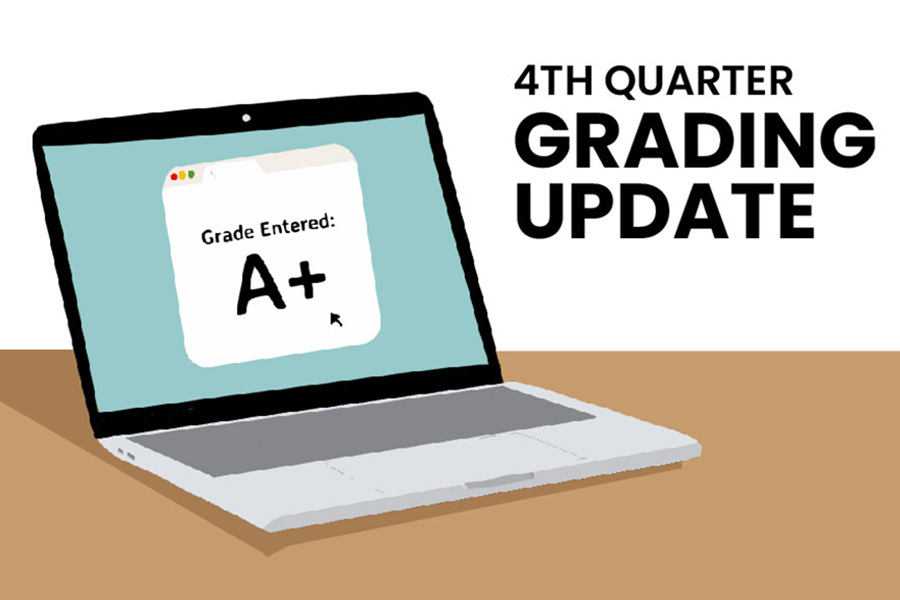 Tatum Elliott
Update: Story edited to specify the protocol for lowering a student's semester grade.  
The district's latest Continous Learning Plan update Thursday, April 9 outlined the protocol for fourth quarter grades. The update clarifies that "students who reasonably engage in work assigned to them will receive semester grades no lower than their third quarter grade."
While the protocol takes technological issues into consideration, a student's semester grade can be lowered if they fail to participate in fourth quarter assignments. This is dependent upon why the work was not completed, according to assistant superintendent Alvie Cater.
"Teachers will work with their building administration to determine when a semester grade should be lower than the third quarter grade," Cater said.
Due to the unique nature of students' continued learning, fourth quarter assignments and exams will appear in Skyward as usual but will not automatically affect the semester grade for the course, according to the update.
However, students unsatisfied with their semester grade have the opportunity to include fourth quarter assignments in their overall grade; these students should reach out to their teacher by Friday, April 24 to determine a course of action for what work they will need to complete. Any changes to the grade will be manually adjusted by the teacher at the end of the semester. 
The update also notes that exceptions to this protocol include AP classes, College Now Classes, Quickstep Classes and Credit Recovery Courses.
Because AP, College Now and Quickstep are taught in coordination with outside agencies, expectations will vary. Students should look to their teachers for specific information regarding assignment, exam and grading protocol. According to the update, "all students enrolled in these courses will have the same expectations regardless if they are planning to receive college credit or take the AP Exam."
In regard to Credit Recovery Courses taken through Edgenuity, original expectations still apply because the course was already computer-based and based on content completion.