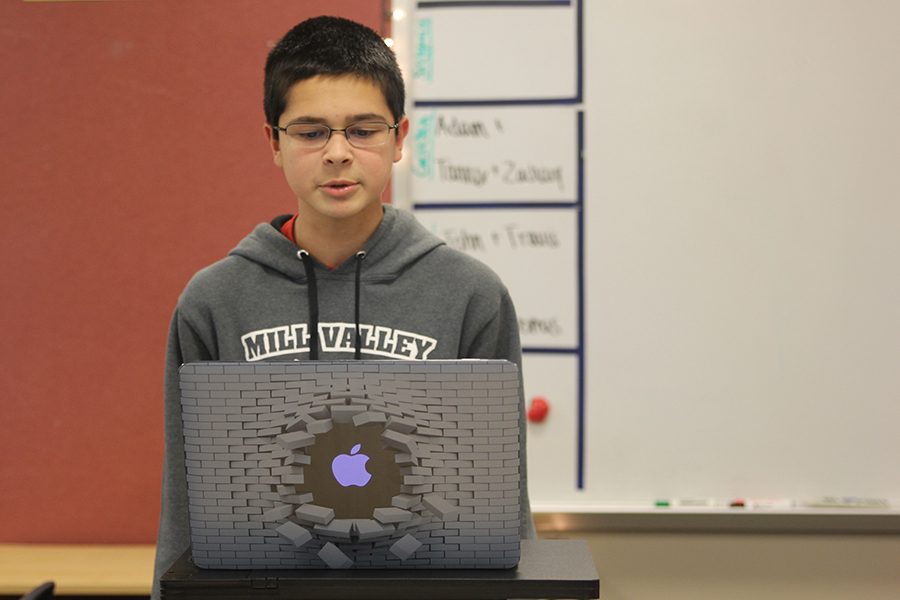 Marah Shulda
Four members of the debate team competed at Shawnee Mission South in a national qualifier meet on Saturday, Dec. 1. Participants were sophomores Zachary Botkin, Tanner Smith, Adam White and Ben Wieland. The partnership consisting of Botkin and Smith went 3-3 while White and Wieland went 1-5.
Weeks of practice went into preparing for the tournament, according to White. The participants were chosen for their hard work and quick speaking abilities, were
"There had been a ton of work on [preparing]. We'd put in three or four hours everyday in the past couple weeks leading up to [national qualifiers]," White said. "This tournament has just been so different. It's the cream of the crop, so we had to put in a ton of work to be prepared for everything."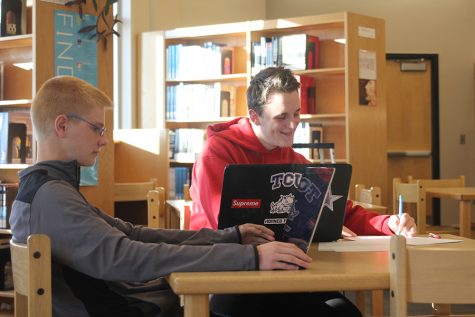 The atmosphere and structure of the national qualifiers was different from other previous tournaments White had participated in.
"At national qualifiers, we have a lot of judges for the debates who are versed in debate and are able to judge debate well," White said. "That allows for a lot of speed … and using a lot of technical terms, whereas at normal tournaments it's usually just parents or teachers judging so we have to slow it down."
For speech coach Annie Goodson, who was proud of how they performed in the tournament. The tournament was rewarding even if no one qualified.
"We came extremely close to qualifying somebody. [It] was disappointing to get that close and not qualify someone, but it was really encouraging to see the kids get that close," Goodson said. "I'm really thrilled with how they did."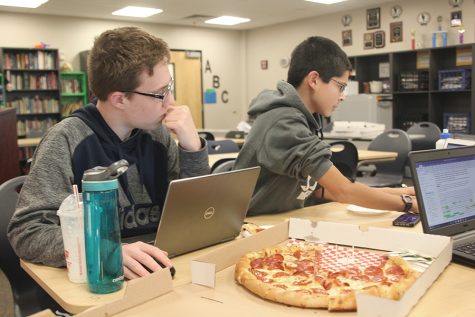 The school's debate team came under the authority of Goodson two years ago, so she considers it still a fairly new program. Although the competition was tough this year for White, he plans on achieving better results in years to come.
"All of our competitors were seniors and were from debate schools with a lot of groundwork laid. Our debate program is basically only two years old and we're only sophomores, [so] I felt okay about it," White said. "Our rounds were competitive and we were able to keep up in some capacity. I feel confident in our years to come that we'll be able to do well."