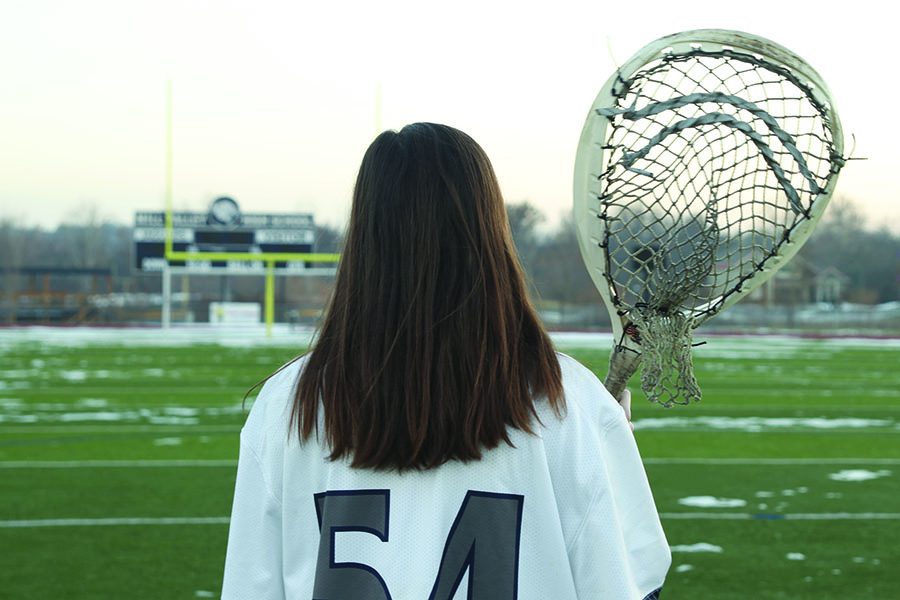 De Soto sophomores start district girls lacrosse team
A joint DHS-Mill Valley team, founded by DHS sophomores Kaitlin Torres and Kennedy Ebberts, will play this spring
A new district girls lacrosse team, open to all girls from Mill Valley and De Soto, will play their inaugural season this spring. The team was founded by DHS sophomores Kaitlin Torres and Kennedy Ebberts, who faced challenges just for the chance to start the team.
"We did a lot of research and sent a lot of emails and talked to a lot of professionals," Ebberts said. "Then they finally listened to what we had to say."
The girls initially planned on starting a lacrosse team for DHS girls only. While investigating the requirements for forming a new team, they discovered the joint Mill Valley-DHS-St. James Academy boys lacrosse team. This inspired them to allow girls from both Mill Valley and DHS to join the team. After deciding to follow the boys' lead in making a joint team, Torres said the club came together more smoothly.
"Once we decided to start a team with Mill Valley and DHS, [organizing] became much easier," Torres said. "We got [money] through a lot of fundraising."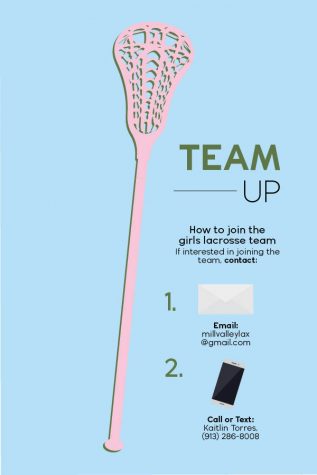 The team required the funding to fulfill many basic team needs, such as hiring coaching staff and purchasing team uniforms and sticks. These needs posed a variety of questions, according to Ebberts.
"There were lots of monetary questions. How we would afford a coach, how we would afford equipment, those types of questions," Ebberts said.
After fundraisers allowed the team to afford the season, they plan to begin playing this spring once they have a full roster. For now the team is incomplete, with only nine girls having joined thus far out of a mandatory 12. Torres said the player shortage issue is particularly challenging.
"The hardest part about [starting the team] is getting girls to join," Torres said. "They would say they would join but not actually pay and follow through."
Despite facing not only funding challenges but also obstacles from organizers, Torres and Ebberts persevered through the challenges to get their team. For Torres, this was an important achievement.
"We faced a lot of pushback from some people but were able to get [the team] through [the district]," Torres said. "I think getting a girls team is a really big deal."
One of the inaugural team's members, freshman Payton Thomas, is excited for the upcoming season.
"Joining lacrosse, you can meet a lot of new friends and learn sportsmanship and hard work," Thomas said. "I'm excited to start games and travel around with the team."
Students interested in joining the girls lacrosse team can email [email protected] or text 913-286-8008.
(Visited 233 times, 1 visits today)