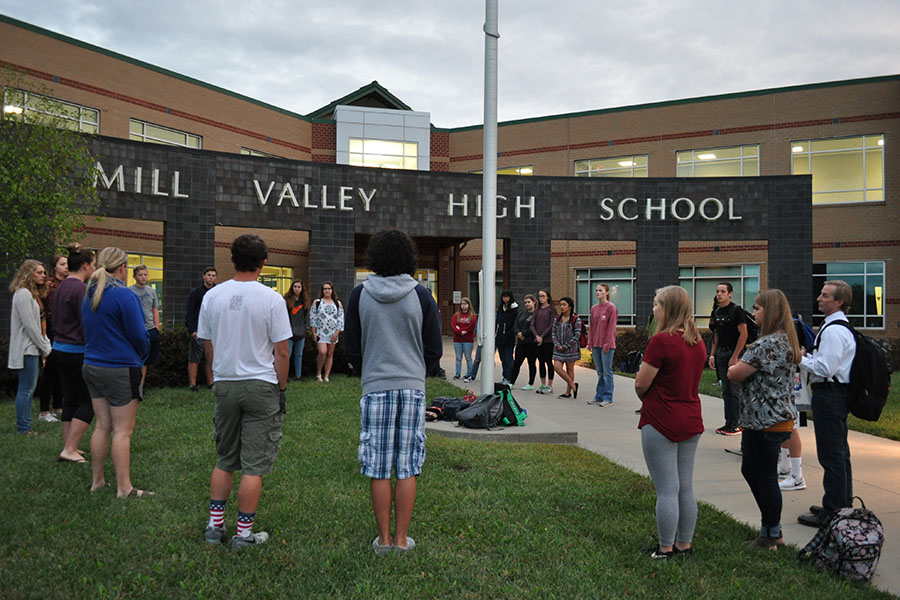 Carter Lawson
Students gathered at the flagpole on the morning of Wednesday, Sept. 27 to pray together during the annual "See You at the Pole" event hosted by Club 121.
"See You at the Pole" is a day of prayer that facilitates a gathering of students across the globe. Students first met around the flagpole to pray as a group, led by Westside Family Church Reverend Becca McAndrew, before breaking into smaller groups.
Club 121 vice president junior Lindsey Edwards thought the structure of the event helped positively affect students.
"I think it's really good to be in a large group and then split into individual groups because it's much more personal," Edwards said. "You get to talk about the things you want to change in the school."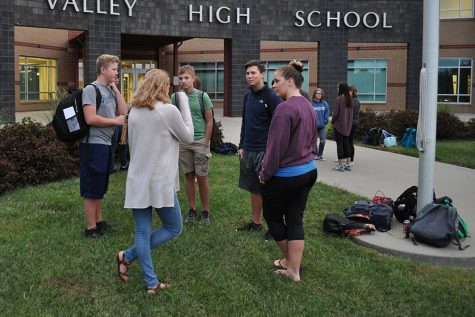 "See You at the Pole" has been held at Mill Valley for six years, but has been coordinated globally since 1990. McAndrew has been preaching at Mill Valley's event for three years due to her belief in its impact.
"I think there's a power in prayer," McAndrew said. "There's a power in Christians coming together, and I think there's a power in asking Jesus to do something for the school."
Similarly, senior Grace Abram chooses to participate due to the importance of both faith and education in her life.
"Jesus is my passion, and I find that Mill Valley is like my battleground," Abram said. "It's where I'm at almost 24/7, so being able to bridge the gap for that is important for me."
Although the event was successful locally, Edwards felt the full impact of the event can be found in its implementation on a global level.
"I think it gives [the students] a bigger picture of what's going on in the world," Edwards said. "We are not the only Christians in this school, in this world, or this whole nation. There's a bigger community and bigger picture to everything.