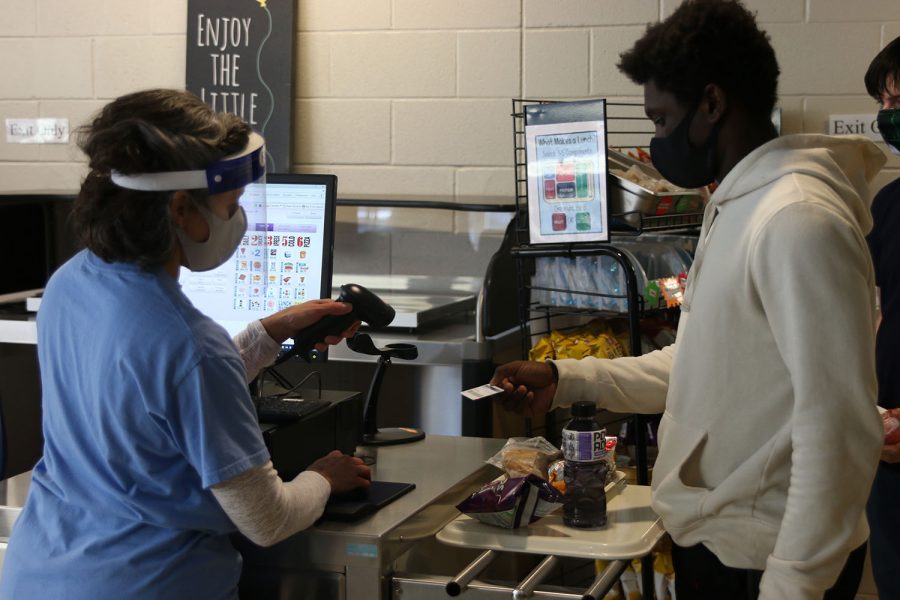 Steven Curto
Combating the financial hardships of the COVID-19 pandemic, the district, taking its cues from the U.S. Department of Agriculture, joined a nation-wide free lunch program implemented for the rest of the school year.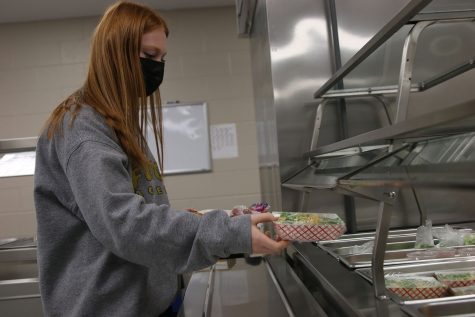 According to Director of Student Nutrition Jolyn Baldner, the district "wanted to ensure that all children continue to receive the nutritious breakfasts and lunches they count on during the school year wherever they are, and however they are learning."
Many students like senior David Cunningham appreciate the district stepping up to support families during COVID-19.
"I think it's great because people have unfortunately lost their jobs due to the lockdowns," Cunningham said. "And it ensures kids will have at least one meal a day."
The district is keeping students fed, but many changes within the cafeteria has made in-person lunch a very different experience this year. According to Baldner, COVID-19 has made it difficult for the district to source some of students' favorite snacks due to staffing shortages at food manufacturing plants.

"This has forced us to look for a different product to use or just not use the product at all if there isn't a sufficient substitute," Baldner said. "For example, Frito Lay has stopped producing a lot of the chip flavors that we offer at a la carte. Unfortunately, there is not a different product we can use as we have specific nutrition guidelines that must be followed for a la carte."
The school has also made efforts to reduce the spread of COVID-19 in the lunchroom by spacing apart one-person tables and desks to reduce student-to-student contact. The lunch lines have also been restructured in the cafeteria to reduce lunch line congestion and allow for space between students.
"When students go through the lunch line to grab their food, all lines lead to the same options," Baldner said. "This allows for students to be spaced out appropriately – on Mexican bar days [last year], that line was always a lot longer than the daily dish line – as well as allow enough time for students to eat."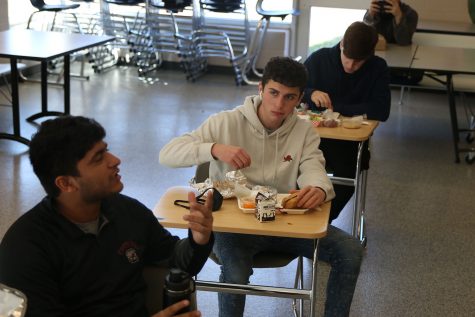 To the disappointment of many students, the Snack Shack – which gave students the opportunity to purchase snacks and drinks throughout the duration of lunch – is no longer in use to eliminate daily contact between students and the cafeteria worker who mans it, Pam King. This was a blow to many students, including Cunningham, who have always enjoyed chatting with her.
"I miss how [the Snack Shack] was convenient, and you didn't have to buy everything at the beginning of lunch," Cunningham said. "I also miss talking to Pam because she's the best."
The cafeteria workers are also having to put in extra work this year to adhere to sanitation guidelines as well as prepare lunches for remote students.
"Our kitchen team is juggling preparing and serving in-person learning meals, as well as preparing and serving meals for remote learning," Baldner said.