Boys soccer team defeats Basehor-Linwood 5-0
Soccer team improves to 5-3 record this season
More boys soccer coverage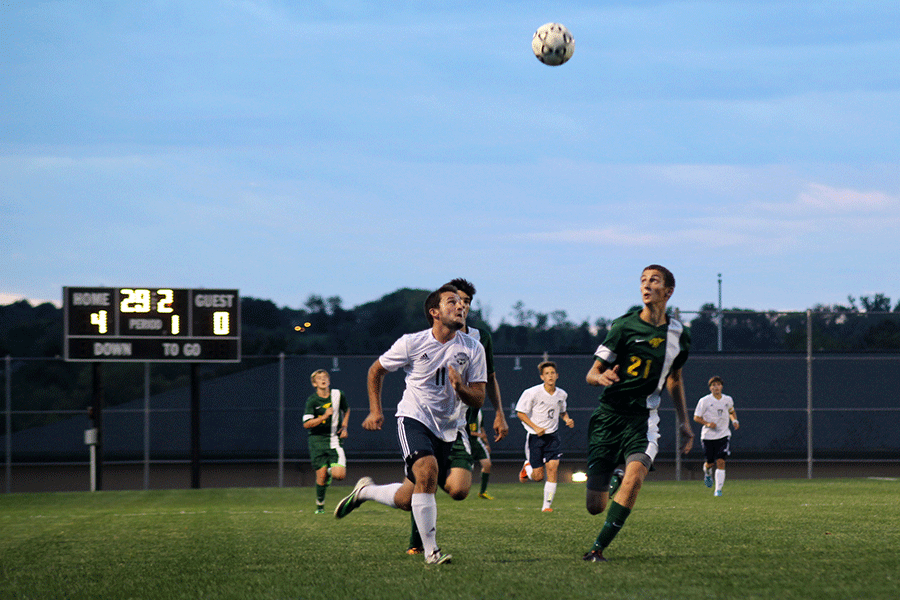 The boys soccer team defeated Basehor-Linwood 5-0 on Tuesday, Sept. 23.
It was a successful day as the team controlled the pace the entire time en route to their victory.
Junior defender Christian Howe was very impressed by how the Jaguars played.
"I thought we played very fluently and I think that the team chemistry is really coming together. We did our job and pulled out a good win for three points," Howe said.
 Sophomore midfielder Adam Grube was proud of how the team performed.
"I thought we played pretty well," Grube said. "It's always difficult playing someone in your league. I thought we could have played better, but we still played fairly well."
Even though the team won, Grube still believes that there is room for improvement.
"When a player has the ball we don't have enough players supporting them. Also, there was too much dribbling," Grube said.
Boys soccer will play their next game on Sept. 29 against Blue Valley Southwest.
(Visited 60 times, 1 visits today)