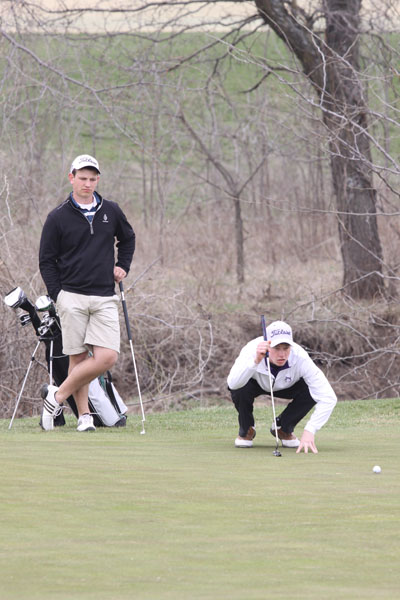 The boys golf team placed seventh in the Mill Valley Jaguar Invitational on Wednesday, April 3.
Sophomore Jack Casburn finished in seventh place individually after shooting a 78 at the Prairie Highlands Golf Course.
Senior Weston Noyes placed 30th, Sophomores Ben Hadden and Jalen Oehlert tied for 35th place and Sophomore Matt Bahle placed 69th.
Junior Jon Darby has high hopes for the golf team this year.
"We're better than we've ever been," Darby said. "If we keep playing how we have been, state could be a strong possibility."