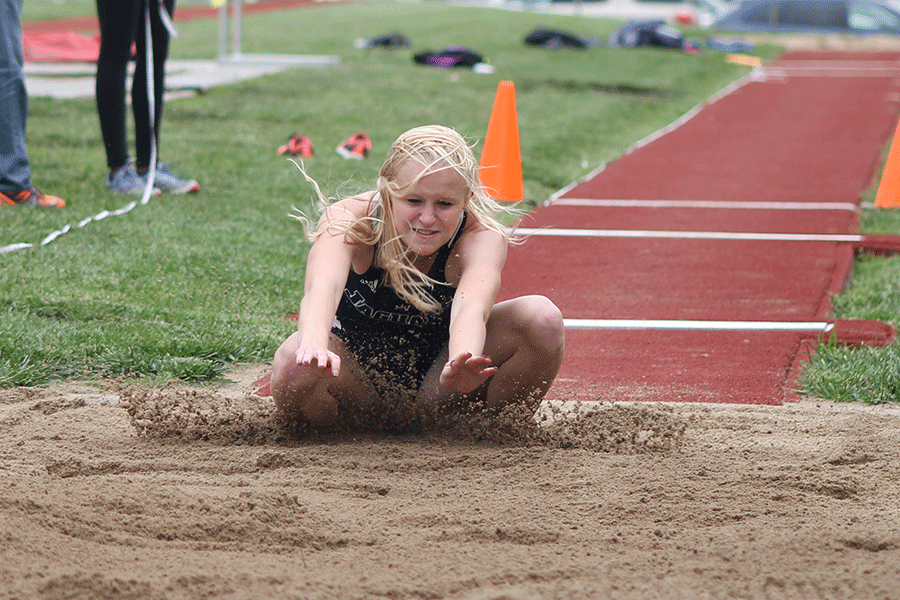 Photo by Jessica Mitchell
The boys track and field team placed third and the girls team placed 13th at Shawnee Mission North on Friday, May 8.
According to junior Olivia Barber, the track meet was difficult because of the steep competition.
"There were a lot of state-ranked athletes there so the best of the best as far as my competition," Barber said.
Although the girls team did not place as well as they have done in the past, junior Cooper Hutteger said that the team did well for the level of competition at the meet.
"The track meet went well," Hutteger said. "It was really fun cause I got to see some really good competitors."
With strong competitors surrounding the team, Hutteger described his way of focusing during an intense meet.
"Even though it's intimidating because there's people better than me, I just have to take it as I'm competing against myself and not trying to win," Hutteger said.
With tough competition, Barber said all the athletes in the track and field team encourage each other in improving their record regardless the competitors.
"We all support each other by getting through practices and watching each other compete," Barber said.
The track team plans to compete at the KVL championships on Wednesday, May 13.