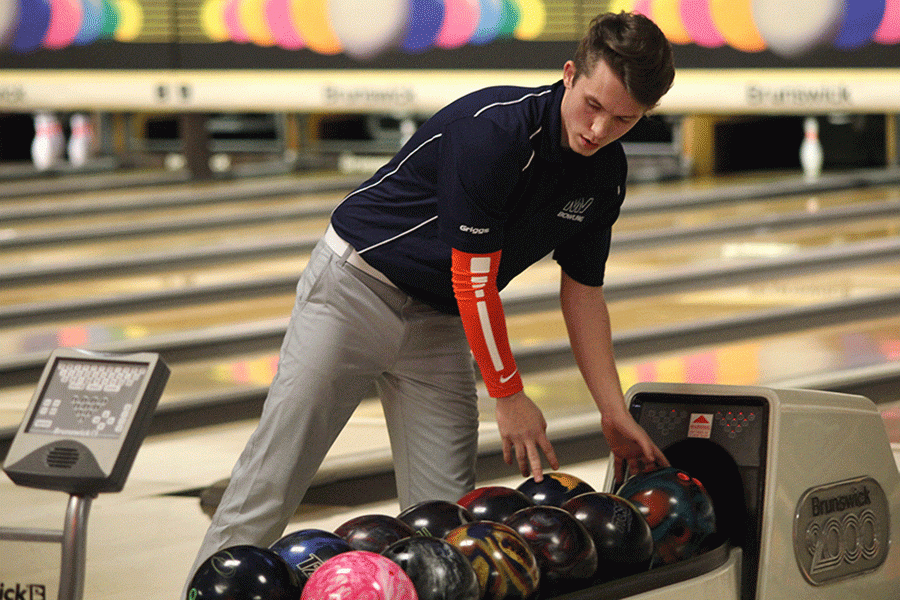 Justin Curto
The boys and girls bowling teams both finished in fourth place at their meets at Olathe Lanes East on Wednesday, Jan. 20, against Olathe East, Lansing and Washburn Rural.
Despite the loss, junior Marc Hinnen said the team had a good performance overall.
"The team did pretty well," Hinnen said. "There's some tough competition there. I think there were a few bigger schools there, but we still did pretty good."
Hinnen also said the teams needed to prepare earlier before the match to get used to the new lanes. When bowling on new lanes, the bowlers must learn the oil patterns on the lanes, which determines how much the bowling ball is going to hook.
"On the outside it was really dry, and on the inside it was wet," Hinnen said. "So if you threw it in too close, it'd just keep going and wouldn't hook."
Junior Meghan Clark agrees that learning the new lane patterns was the most difficult part of the meet.
"It's always tough when you go to a bowling alley you've never been to. Some of the bowling alleys we go to enough that you get used to the way the lanes react," Clark said. "When you go to an alley you don't normally go to, it's a little more difficult because you have to figure out how the lanes are reacting during the game."
However, learning new lanes has not been the only challenge for the teams. According to Clark, team members haven't been able to practice as much with recent, "cancellations and practice changes."
Although a loss is always painful, Hinnen's favorite part about meets is being able to spe d time with the team.
"It's always fun just getting to hang out with the guys. Even when we're not doing well, we just enjoy ourselves," Hinnen said.
Clark also agrees that the meets bring the team together.
"It's great how the whole team cheers for each other," Clark said. "We all cheer each other on and it's really fun."