Baseball defeats St. James
Senior Luke Sosaya hits two home runs in win over St. James
The baseball team defeated St. James 8-1 in a home game on Tuesday, May 2.
Throughout the game, several individual players made great plays, according to sophomore catcher Ethan Judd. Judd believes that his team played good defense and kept the energy level up the whole game, which, to him, are all keys to being successful.
Before the game, head coach Jeff Strickland had confidence in his team.
"If we take care of the baseball and throw strikes we should be fine," Strickland said. "It's the same mindset we always have."
Coming into the game, senior left fielder Luke Sosaya believed the team's defense would help them throughout the game.
"We knew that St. James was a good team, but I was confident because I knew [senior pitcher] Jack Blancarte would throw strikes and I knew we would play good defense," Sosaya said.
During the game, Sosaya hit two home runs; these hits helped to boost the team's momentum and spirit, according to Sosaya.
"Everyone was up in the dugout cheering everyone on, and that really helped keep the energy level high," Sosaya said.
Strickland was proud of Sosaya when all of his hard work payed off.
"I was very happy for [Sosaya], he works very hard and he deserves moments like that, especially after hitting two home runs," Strickland said.
The win was a good way to bounce back from a tough loss, according to Sosaya.
"It was a great team win after a loss to BVSW and I think it will give us momentum heading into the final five games and postseason play," Sosaya said.
Going into the final stretch of the season, Sosaya wants to keep practicing and playing the same as they have all year.
"We are just trying to keep the same mindset that we have had all year and keep playing the same baseball we have played throughout the season," Sosaya said.
The team's next game is in the Emporia tournament at Soden's Grove Field on Friday, May 5.
(Visited 24 times, 1 visits today)
About the Photographers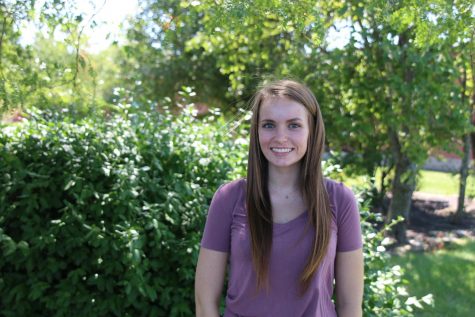 Kaitlyn Buisch, JAG editor-in-chief
Senior Kaitlyn Buisch is taking on her third and final year on the JAG yearbook staff as a photographer and is one of three editor-in-chiefs this year. Kaitlyn is very passionate about Mill Valley, she participates in the Women's Treble Choir and is also a varsity wrestling manager. Outside of school, you can catch her lying in bed for an unhealthy amount of time while watching Netflix, hanging out with her pals or working at your local Pizza Shoppe.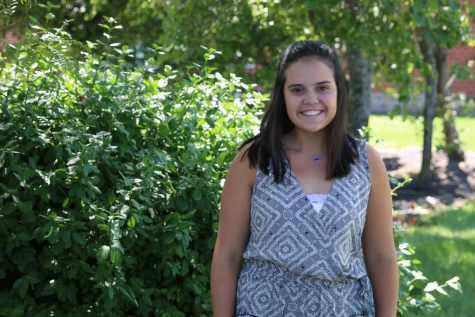 Bailey Wagoner, JAG photo editor
This is senior Bailey Wagoner's second year on the JAG yearbook staff. She is taking the role as photo editor for the book. Other than taking photos, Bailey is involved in ambassadors, NHS, Relay for Life committee and swim team. Her hobbies include hanging out with her friends, hammocking and watching Netflix.