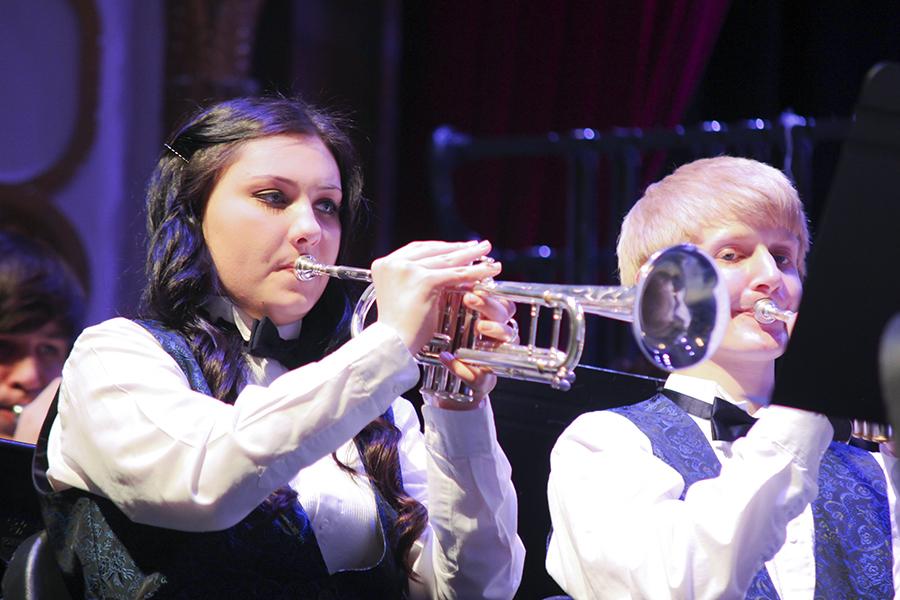 Photo by Miranda Miller
The Blue Band performed a concert with the Emporia State University band at their concert hall on Tuesday, March 4.
This event, including traveling, rehearsing and performance time, took about 10 hours. Despite the time needed to sacrifice for this performance, junior band member Maddie Butterfield enjoyed the experience.
"It was really cool because it was [band teacher Debra] Steiner's alma mater, so it meant a lot to her," Butterfield said. "We all wanted to do well to make her proud of us."
The band began preparing and rehearsing for this event in late October and finished in late February.
"I think we [prepared] well. We had some really great rehearsals coming into it," Butterfield said. "I think we had some difficulties on some pieces, but that's just expected."
However, there were some obstacles for the band's rehearsals, including inclement winter weather.
"All the snow days kind of threw a kink in our schedule, but despite that, they did an awesome job," Steiner said. "They did a really good job making up for that lost time."
Steiner said the band worked through until the end and had a great concert.
"I think it's always the fine details that sometimes slip. A measure here, a measure there," Steiner said. "But as a general, overall big picture, [the concert] was really good."