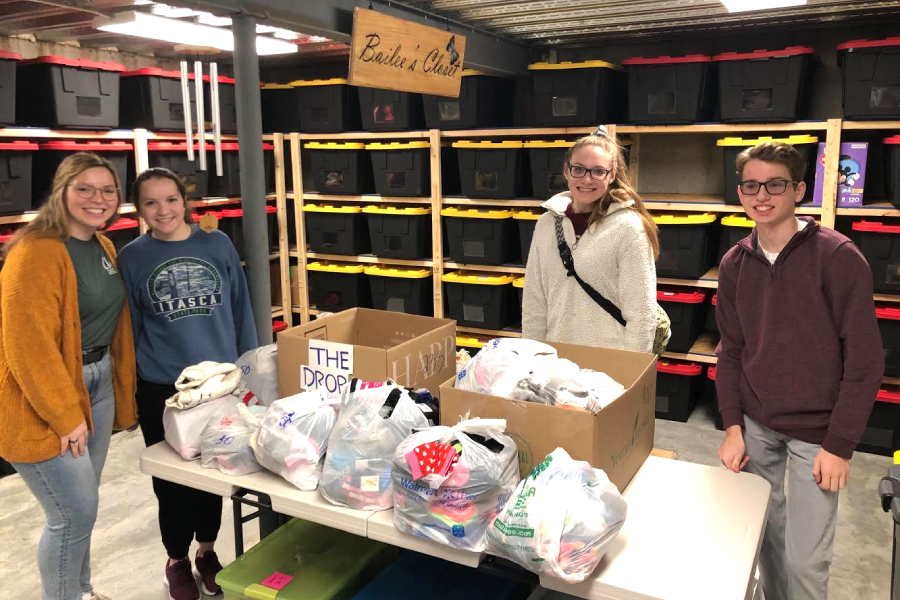 Barbara Walk // submitted photo
The donations from Club 121's sock drive that took place Feb. 10-12 and Feb. 17-20 were donated to an organization called Bailee's Closet; this organization works to donate clothes to families in need. 
Barb Walk is the owner of Bailee's Closet and her daughter, Mill Valley High School alumni Bailee Walk, inspired her to create the organization. 
"Bailee attended Mill Valley High School," Walk said. "Bailee took her own life at the young age of 22. Imagine how life could be different if we were just kind to one another, if we gave a hand up to those who were struggling. Bailee's Closet embodies her selflessness and empathy she shared with so many others on this earth."
The organization is dependent on the contributions of outside sources. 
"Bailee's Closet is stocked by members of the community donating their gently used clothing, new underwear or socks as well as donating cash for any other needs which arise," Walk said. "It is run out of our home in Shawnee and donations may also be dropped off at our ReMax Realty Suburban office in Lenexa."
Senior and Club 121 president Kaleigh Johnston created the Club 121 sock drive in order to support Bailee's Closet. 
"Barb actually goes to my church and I've volunteered with her before sorting clothes for Bailee's Closet," Johnston said. "The last time I was there I asked her what they usually need most and it was socks and underwear. So, I decided that Club 121 could help her out with that."
According to Walk, the sock drive was extremely influential in allowing Bailee's Closet to help others. 
The Club 121 Sock Drive was invaluable to the mission of Bailee's Closet hoping to gift new underwear and socks to every recipient," Walk said. 
Johnston's passion for Bailee's Closet's cause has cultivated an inspiration toward Walk. 
"I really appreciate their mission, and that they're trying to help people who have struggled to help themselves," Johnston said. "I think Barb's been through a lot in her life, and it's amazing that she's turned it around and made it into this whole thing to help others."