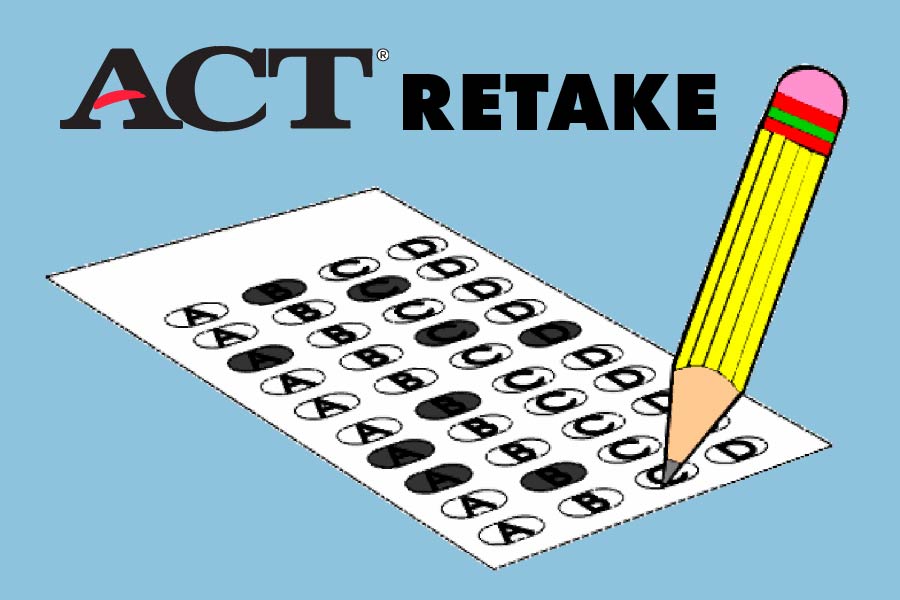 Zach Shrader
Some big changes are coming to the ACT test that will greatly benefit students. Starting fall this year, ACT will allow students to retake up to three sections of the test at a time and will adopt superscores. This is beneficial to students because they will have less pressure to perform well and their scores will more accurately show their ability.
Students will be able to retake any section as many times as they want, however, they will only be allowed to retake three sections at a time on national testing days.
According to the ACT website, "By retesting just one subject instead of all four subjects, students can increase their ACT superscore, reducing their stress and the time commitment required to take the full ACT test." A student can spend their time focusing on individual subjects, instead of cramming for one test. This will increase scores because the student will feel less confident and less stressed knowing that they're familiar with the content.
This also helps students who struggle in one specific subject. If the student does well on three of the four sections, they can study for the one section they performed poorly on and can improve their score without worrying about the other sections. After devoting all of their time to improving the specific section, they will do better and raise their superscore.
Retaking sections also can give students some peace in knowing that they do not have just one shot at performing well on the ACT. There will be less stress involved with taking the test if the student knows they can retake sections if they perform poorly. This, of course will increase scores because students will be facing less pressure.
Another benefit to retaking the ACT is that the ACT will now have superscores in addition to the composite scores. Superscores are the best of all tests a student takes, while composite scores are all in one testing session. One benefit of using the superscore is that it is a higher score than the composite if a student takes the ACT multiple times or retakes the ACT and improves. According to the ACT website, superscores more accurately show a student's future ability. However, colleges are not required to accept either the composite or the superscore, despite the ACT recommending that colleges superscore their tests. Also, colleges may superscore the SAT without superscoring the ACT, despite the ACT recommending that colleges superscore their tests.
Also, being able to retake sections of the test somewhat lessens the effect of external factors. If a student stayed up late the night before at extracurricular activities, studying or doing homework, they may perform worse on the ACT. If they're able to retake the ACT, they will have another shot to get more sleep the night before and get a better score. Also, if a student is tired after taking three other sections of the test and performs poorly on the last section, they will have a chance to take it again. This means that they will be more accurately showing their overall ability as a student, and not just as a test taker.