This week, I spoke with Ward III city council candidates. I spoke with challenger James Ferris and incumbent Dawn Kuhn. Below is a condensed version of the interviews.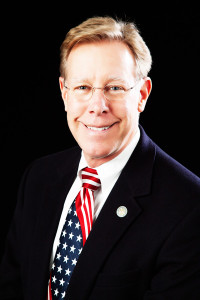 James Ferris
What is your day time profession?
Photography. I'm also a technical consultant, but that's a little different nowadays.
How are you campaigning?
We're just getting started at this point and it's door-to-door at this point … and networking with people that I've known since I moved here in '94.
How much do you expect to spend on your campaign?
That's yet to be seen. As little as possible, but as much as it takes to do a good job. Since this is my first time doing this and [being a person] such as myself, it's going to be a malleable figure.
How difficult do you expect it to be to beat the incumbent?
The opponent has been here and established for awhile so I expect it to be fairly challenging. …
What made you decide to run for city council?
Both of my children are grown and out of the house, I'm a single parent and I think it's time for me to spend a little time giving back to the community.
What concerns do you have about city government?
It's not necessarily the concerns you have about city government. I think sometimes the government tends not to listen as well to the [constituents] as well as they should or could. … I think it starts with the founding fathers. … I really thought and think it was their idea to go and serve for a short period of time and then go back to their career. … Now we have these lifelong politicians. … My grandfather used to tell me, "Politicians are like diapers, they should be changed frequently." I thought it was a silly quote and then I realized it was true.
What is the city doing well?
They have strived to keep the roads and streets in good shape although … they should have been more cognizant. A perfect example would have been the Monticello Road project. I think they had good intentions … but it has cost the tax payers a significant amount of money to pay for that project. It's done nothing other than make the road worse and it's just one example of a project that's gone on that shouldn't have.
How has the incumbent performed in office?
I think her intentions have been good to a degree, but if I were to grade it in looking out for the people she represents, she could have done better than she has. … She certainly hasn't represented her constituents as well as she could have. …
What would you do differently than the incumbent?
Be a little bit more engaged with the people you represent.
If you could narrow it down to three things you would like to see changed, what would they be?
First, I think we need to be a little more fiscally responsible as we take on projects … because with the economy change, we have to be able to be absolutely sure the money is there to pay for projects. … The second thing is to be a little bit more aware of whatever [decisions] a governing body makes, what the consequences of those decisions are. And finally, be more engaged with the people you represent.
Is there anything else you'd like to add?
It's going to be a learning process and it's certainly going to be a great thing. … It's certainly fun going door-to-door and meeting new people.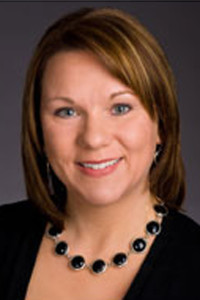 Dawn Kuhn
What is your day time profession?
I'm a banking center manager and vice president with Bank Midwest here in Shawnee.
How long have you been a city council member for?
I'm just finishing up my second term, which will be my eighth year, and hopefully I'll start my third term.
Why did you first run for city council?
Being part of the Shawnee Leadership Program, I had just acquired a job with Bank Midwest here in Shawnee. … I found out more about the city and I found out about a position opening up for Bill McGuff. … I'm someone who really likes to be active in the community she works in and also living here … I could really have a voice and an opinion in how the community grew.
What did you want to change or maintain in the city when you were first elected?
A couple of my priorities were getting us more involved in looking for additional ways to grow and finance businesses. [I was also] interested in seeing us move from the West Pool into the idea of a Western Shawnee Community Center. … Western Shawnee had a number of subdivisions with outdoor pools and what I wanted to see coming forward was more of an indoor/outdoor place … [with] arts and crafts and Mommy and Me classes.
Have you achieved those goals?
I've worked actively in the Shawnee Economic Development Council and worked with new commercial [developments] to get them here. … I also worked with the K-7 project. … I also helped revamp some of the internal programs. … We have changed the overall vision from an outdoor pool to a community center. … We have secured land off Woodland for a community center. … I've partnered with folks [to achieve these things].
Why are you choosing to run again?
I think Shawnee is an amazing place, but it is a constantly changing and growing place. It's a place to see us grow and thrive as a community and over the past eight years, I think we've done a great job. … And I want to continue to be a part of that.
How have you been campaigning?
This year, I created a Facebook page and worked with community folks to get in place. [I've gathered] a list of neighborhood homes … and I began creating handouts for the doors. … I intend to start walking doors, I intend to do that this week. … We in Shawnee don't have to wait for elections to talk with our constituents. … All an election comes down to is who shares the vision of what you want your community to become and we've been working to share that vision for the last eight years.
How much do you expect to spend on your campaign?
Judging by the last two elections, I expect to spend $3,000-$4,000.
What makes you a better candidate than your challenger?
I have a long history and track record of being involved in Shawnee… I've had an active part in the Chamber of Commerce… and in the Shawnee Economic Development Council. I volunteered with Shawnee Rotary. I have been the chair of Old Shawnee Days Division Leader for Games and Contests. Those very involved parts of my daily life give me a strong relationship with the community…and developers. … Those kinds of relationships are long standing. … I also have a clear understanding of finance.
What do your critics say about you?
My strongest critics say I am someone who is so passionate in what she believes in. I can sometimes be a defender of those things to my last breath. That I can be so passionate and want the community to improve so badly that I don't give up as easily as they think I should. … I also think that's what some of my strongest supporters would say is my best quality…
Is there anything you would do differently from your time on city council?
I think if I had hindsight today and knew all of the facts and changes, I might make a different decision… You make the best decision at that time. … I'm comfortable with … the information I had and support having made those [decisions]…
Is there anything you would like to add?
Only that I think the last four years in Shawnee [have been great]… The city staff has done an amazing job with doing more with less and I think the city council has done a great job with prudent thinking [for the future]. … We've really been able to see things coming. .. I'm really proud of the involvement I've had in that in out city in the last eight years…
Photos used with permission.