As the 2012 presidential election draws closer, candidates for the position have begun refining their platforms in order to gain the needed votes.
President Barack Obama will be running for the Democratic party and former Massachusetts Gov. Mitt Romney will be running for the Republican party.
Various ABC News reports say that Obama plans on continuing work started in his first term, improving the immigration policy and returning all troops home from Afghanistan. He also wishes to lower rates on student loans, a plan Romney agrees with.
According to his website, Romney plans to "rebuild foundations of the American economy on the principles of free enterprise, hard work and innovation…increase trade, energy production, human capital and labor flexibility" if elected. Additionally, he plans to spend less than 20 percent of the gross domestic product, repeal Obamacare to save $95 billion and decrease the amount of money for foreign aid to save $100 million.
Coinciding with these financial ideas, junior Cole Clay is most concerned about the candidates' fiscal policies.
"It will matter what they do about the debt more than anything else," Clay said.
The Los Angeles Times reported that Romney has spent $5 million on his campaign, while Obama has spent $20 million on his.
Romney was previously running against Republican Newt Gingrich, who recently called off his campaign to support Romney, knowing he would receive the nomination.
"I think you have to at some point be honest with what's happening in the real world, as opposed to what you'd like to have happened," Gingrich said in an article in the New York Times.
In mid-April, Republican Rick Santorum announced that he would no longer be running for office. According to McClatchy Newspapers, he did so knowing there was the possibility of losing the primary for his home state of Pennsylvania he had represented in Congress for 16 years. However, Santorum remains firm in his resolve to bring down Obama's plans.
"This game is a long, long, long way from over," Santorum said in McClatchy Newspapers when he announced the end of his campaign. "We are going to continue to…make sure that we defeat President Barack Obama."
U.S. Rep. Ron Paul of Texas is currently running for the Republicans as well. Paul hopes to lower U.S. spending by $1 trillion in his first year, get rid of the Transportation Security Administration, repeal Obamacare and make various tax cuts, according to his website. In his campaign speeches, he has promised to be a strict constitutionalist.
"I have personal beliefs," Paul said in the New York Times. "I believe that individuals should have the right to their life, the right to their liberty and also the right to keep what they earn. Fortunately for me, the Constitution and my personal beliefs come together. Because the oath of office doesn't say, 'Well, I'm going to Washington and I'm going to fulfill my personal beliefs.' It says that we go to office and defend the Constitution against all enemies, foreign and domestic."
However, when compared to Romney, Paul has had little success in winning votes.
Behavior that some might characterize as mudslinging has also begun between the candidates and their supporters. One such incident occurred when supporters of Obama stated beliefs that Romney would not have made the same decision as Obama to kill Al-Qaeda leader Osama bin Laden, which was met with frustration by Romney.
"It's totally inappropriate for the president to express to the American people the view that he has that he had an important role in taking out Osama bin Laden," Romney said in an article in the Los Angeles Times. "I think politicizing it and trying to draw distinction between himself and myself was an innappropriate use of the very important event that brought America together…had I been President I would have made the same decision."
The candidates can only hope that comments such as these do not cost them supporters. All they can do is continue spreading their message and wait until November finally arrives and the next President is elected.
Segments include: sports, soccer at LIVESTRONG Sporting Park, Talent Show audition commercial, weather, election ads and a senior segment.
Sophomore Tori Kilkenny
1. Why are you running for student body office?
I want to have a bigger influence on the school because I feel as a class representative I don't live up to my potential.
2. What makes you qualified for the position of vice president?
I represent many aspects of Mill Valley because I'm in so many clubs and activities. I've been in student council before and I've been in many leadership positions.
3. What sets you apart from the other candidates?
My charisma.
4. Why do you think student council is an important aspect of school?
We do so much behind the scenes. If it wasn't for us, the things we do wouldn't be fun. We make the school more interactive for students.
5. What are your goals for next year, if elected?
Make the assemblies and Homecoming week as fun as possible. Get as many people involved in school spirit as possible.
This week, I conclude my series of interviews with Ward I city council candidates. I spoke with incumbent Jim Neighbor via email and challenger Charles Macheers in person. Local elections are Tuesday, April 3.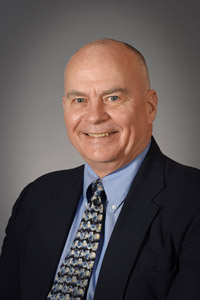 What is your daytime profession?
Retired Airline Captain, United Airlines, and 34 years. Mandatory retirement age 60.
How old are you?
I'm 68 years old. …
How long have you been a city council member?
Two years.
Why did you first want to run for city council?
In 2010, I wrote that we are 36, (now 38), year residents of Ward I. We could have lived anywhere in the country, but Shawnee is home. My goal if elected is to maintain, promote, to all who will listen, what a wonderful place Shawnee is to live and raise a family. I want to listen to the ideas and thoughts of all council members, and then through open and honest communication, the council can craft the best possible direction and policies for the future growth and prosperity for Shawnee. This goal is unchanged in 2012.
Have you achieved those goals?
Yes. I have enjoyed the last two years on the governing body, its return to civility, and the accomplishments we've made. There is more work to do, and I'm ready to work to continue moving Shawnee forward with our excellent services and fiscal stability.
How have you been campaigning?
Print media, phone, mail, and lots and lots of knocking on doors.
How much do you expect to spend on you campaign?
My current expenditures are on file at the Jonson County Election office per state statute.
What is your platform for this year's election?
a. Infrastructure repair of buildings and roads in a timely and prudent manner as recourses allow.
b. Continued due diligence in monitoring all revenues and costs, recharging our reserves, maintain our AA1 Credit rating (192nd highest in the U.S.) while providing the services and amenities that make Shawnee a wonderful place to live.
c. Economic development. Through the use of the newly established Economic Development Fund, we need to help existing businesses to grow, attract new business to existing spaces and create the infrastructure in our open spaces to attract major development to raise the commercial tax base.
d. Continue to do more with less. Accomplish a & b while still providing the level of city services and amenities that make Shawnee the 17th Most Livable City in the U.S., [according to] Money Magazine.
e. Maintain our sound fiscal policy and reserve position, currently 51 percent of General Fund Revenues.
f. Continue to balance the needs of our older and newer neighborhoods to maintain our "Shawnee Quality of Life." This includes our parks, bicycle trails and all infrastructure needs of Ward one which in turn maintains a higher city assessed valuation, i.e. property values.
What do your critics say about you?
I've lived on this planet for almost 70 years with a very firm set of beliefs and values that have served me well.
What makes you a better candidate than your challenger?
After two years on the city council, I am even more committed to promotion to all who will listen, what a wonderful place Shawnee is to live, raise a family and do business. I have prepared for council meetings with the same diligence to detail for all pertinent information as I did preparing for each flight in my 34-year airline career. I have brought my professional training, experience dealing with people, problem recognition and solving skills to the Council Chambers helping to re-establish respect and civility among the governing body, and it's perception among citizens and the business community. I also have graduated from the Shawnee Leadership Tomorrow program, our community's citizen development program and the Shawnee Citizen Police Academy. Both of these programs have given me an even more in depth understanding of our city with my 38 years of living in Shawnee.
Charles Macheers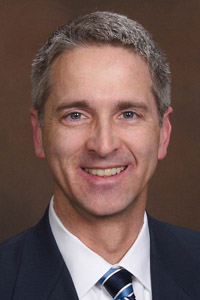 What is your day time profession?
Attorney.
How old are you?
44.
How have you been promoting your campaign?
I've been walking door to door, and I leave one of these [pamphlets] at houses when they're not home. I also have a website, www.macheers.com, and I have yard signs and I have a Facebook page for the campaign.
How much do you expect to spend on your campaign?
Probably about $2,000.
How difficult do you expect it to be to beat the incumbent?
From the research I've done and from the people I've talked to, I feel like I'm very well positioned to prevail in the campaign.
What made you want to run for city council?
I'm an attorney so I've always had an interest in the law and government and how they relate to people as individuals and people have been asking me to run for several years.
What concerns do you have about the city government?
I think Shawnee is a great place to live. It's got great schools. I think it's important for any city to be a good steward of its resources, especially in a down economy and I think with my legal background and my corporate experience, I'm a superior candidate to help the city do that.
What would you do differently than the incumbent?
… There's a few things the city did in the last few years that citizens didn't agree with. I would try to bring back a little more transparency into the city government. I would make sure the city is being as efficient as it can be with its resources.
Has the incumbent done a good job in their position?
I met him at a city council meeting, and I think he's a good person, but I think I have more qualifications to be a city council member.
What is the city doing well?
Like I said, Shawnee is a great place to live. It's got a really low crime rate; it's got a great system of parks and trails. I think they're doing a good job of growing the western part of Shawnee.
If you could narrow down to three things you would like to see changed, what would they be?
Number one, we need to make sure there is a more hospitable place for small business and for businesses that are thinking of opening in Shawnee. Like if there's a national chain … we need to make sure the tax rate is on par with the rest of the metropolitan area. This will ensure we keep our storefronts full of business. [What] I'd like to see, number three, is if we could make the government as transparent as it was before.
What would you change to make government more transparent?
I'd like to look into bringing back written meeting minutes. The thing with the sound bites is a city council meeting can be an hour long or four hours long. … You can't tell who's talking and it's not searchable. … You can't keep tabs on your city council member to where as before, you could look for your city council member and see what they did.
You stated many people had been asking you to run for office. Why do you think that is?
They know I have a strong interest in the government, and they know I'm an attorney. I took some political science classes and took some public law and public administration courses. … I have a strong background in zoning and real estate law.
Is there anything else you would like to say or tell to voters?
I work for a Fortune 100 company, purchasing multi-million dollar software packages so I'm comfortable working with multi-million dollar companies. … I'm a strong negotiator and I can negotiate with large groups and obtain favorable contract terms for the city that way.
Although Ward II incumbent Neal Sawyer and candidate Mike Kemmling do not represent voters from the Mill Valley High School area, I still felt it important to cover the candidates in an attempt to inform any curious community member about the candidates in their Ward. This week, I interviewed Sawyer over the phone and Kemmling in person about their campaigns. Below is a condensed version of the interviews: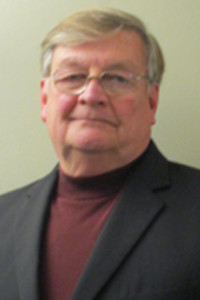 Neal Sawyer
How old are you?
67.
How long have you been a city council member for?
2001.
Why did you first want to run for city council?
Because I wanted to help the people of Shawnee. … I was on the planning commission prior to that and enjoyed working through processes to help make the citizens happy. …
What did you want to change or maintain in the city when you were first elected?
I wanted to get people involved so they knew what was going on. … And maybe they were involved but sometimes people have a tendency to say, "Hey, this is what's happening," … [I also wanted to try to make the residents happy] which is a very difficult task. There's always somebody who's happy and somebody that's not.
Have you achieved those goals?
Most of the time. One of the very first things I got involved in on city council was the redeveloping of the city downtown. … I met with Sen. [Nick] Jordan, he helped us come up with statistics so we could come up with a revitalization area and work with [property] owners downtown. …
Why are you choosing to run again?
Because I feel there's still somethings that have to be finished. We need to look at expanding the revitalization area to include some other areas. Some other areas [I want to focus on] are small businesses opening to maintain what they have and to try to get some new ones.
How have you been campaigning?
Just knocking on doors, talking to people I know, just like I do all the time.

How much do you expect to spend on your campaign?
My campaign will be frugal like it always is.

What is your platform for this year's election?
To work on the economic growth in the community. I'm not one that likes to put that on the backs of the people. I'm one of two council members who voted against the CID [Community Improvement District] on the Quivira Plaza Shopping Center. … I'm not against the developer. I'm against levying an extra sales tax to help the developer. …

What do your critics say about you?
I've seen a lot of stuff in print. … They say that I'm a tax spending democrat and I am not, never have been a Democrat in my whole life and I find that offensive.
What makes you a better candidate than your challenger?
I don't know that I can answer that because I know nothing about my challenger. I know what I have done to make decisions in Shawnee in the past. … I've worked to get some storm water developments in the past. … 75 percent of that fund comes from the county. That helps citizens out and keeps their home from flooding.
What makes you a strong candidate?
I think the people know what I've done and what I stand for. I'm one who casts force. I'm very much in favor [of citizen input and bringing people together]. When we did that downtown area we got a group to hash out what could be done, what should be done and we did that with the trash issue. … Another thing back in 2006, there was a lady who brought up [the idea of] a transportation program. … We started that program after we got a group of citizens together and they researched what was being done in other cities. … That's been a very successful program for the citizens to get to the doctor's, for shopping and things like that. And it was successful enough we put $40,000 a year to this to help make this work. I enjoy getting people together to help solve problems. …
Is there anything else you would like to add?
… I've voted more in one year than my opponent has voted in his entire life.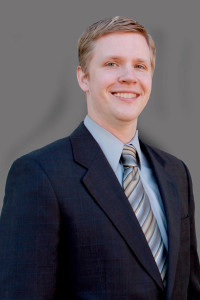 Mike Kemmling
What is your day time profession?
Dentist.
How old are you?
30.
How have you been promoting your campaign?
Mainly just by going out and meeting the people in my Ward.
How much do you expect to spend on your campaign?
How much I spend is dependent on how much I bring in. … I would imagine we would spend at least $1,500, but the total number is going to depend on contributions. … The good thing about a campaign at our level is you can scale it. … You kind of work with what you get.
How difficult do you expect it will be to beat the incumbent?
It's definitely gonna be an uphill battle. He's won his last two elections by large margins. One was 70-30 [percent] and the other was 60-40 [percent]. … He's had some pretty large victories in the past.
What made you want to run for city council?
Essentially, I opened a business here and I ran into some regulations and ordinances that I believed made it difficult to operate. … I felt like they were unnecessary road blocks for businesses in Shawnee. When I experienced them, I realized them. … Why are there roadblocks for something benefiting Shawnee? Second is we've seen our taxes increases, we've seen our property and utility taxes [increase]. … We've just seen the cost of living in Shawnee go up.
What concerns do you have about the city government?
I feel like they're starting to invade on some of our liberties, personal liberties, and I feel like they're raising our taxes instead of cutting expenses.
What would you do differently than the incumbent?
He voted to raise the property tax, I would have voted against that. He voted to raise utility taxes, I would have voted against that. He voted for the new trash regulations, I would have voted against that. I also wouldn't have voted to remove the council minutes from the website. I feel like it's hurting transparency if they're making it harder for me to find out what's discussed at meetings. … In my opinion they made government less transparent. … If they're proud of their record, I believe they should have it in a place for the public that's easily accessible.
Has the incumbent done a good job in their position?
Ultimately, from what I've read in the minutes and from the incumbent's voting record, [I f eel] I have a different mindset when it comes to solving some of the city problems. … [I'm interested in] keeping taxes down, keeping regulations down so Shawnee is more business friendly, keeping people's individual freedoms and protecting those.
What is the city doing well?
I guess whenever we're trying to change something, we're always trying to talk about aspects of the city we don't like. … The city has done a decent job [with crime], we have a below average crime rate. The city has grown, I see that as mainly a positive.
What are three things you would like to see changed?
Ultimately I'd like to see them highly modify or eliminate the trash law they're put into place. … The problem is I'd like to change that, but if the county triumphs that, that point might be null. I'd like to see the city lower the tax rates and I'd like to see the city become more friendly to businesses. … [For example] my sign [outside of my dentist practice] was supposed to have a blue color on it, but the city said that violated the ordinance. … There are certain businesses that will say, 'It's not worth it.' … The city makes a law, the local guy pays for it.
The incumbent states that you have a low voting record, what would be your response to this?
… The volume of vote has nothing to do with the knowledge of the vote of the intelligence of the vote. I'll take someone who voted once properly than someone who voted 10 times improperly. … That's one of the most irrelevant things you could bring up.
What do your critics say about you?
Obviously, there's an age difference between my opponent and I. Some people like that, some people don't. Some people are really excited to get the new in and some people say, 'how old are you?' …
Photos used with permission.
Republican presidential candidate Rick Santorum received 54 percent of the votes in the Missouri primary on Tuesday, Feb. 7, compared to fellow Republican candidate Mitt Romney's 26 percent.  Another 12 percent of votes went to candidate Ron Paul. GOP candidate Newt Gingrich failed to register for the primary.
As the only candidate to campaign in the state, Santorum's win was expected, according to The Kansas City Star.  However, Santorum won no delegates, and as the election is nonbinding, Santorum is not guaranteed that his success will follow him through to March, when the Republican party will pick its final delegates for the national convention in August.
According to The Kansas City Star, only 10 percent of voters turned out for the primary.
On Tuesday, Jan. 10, Dylan McAfee filled to run against incumbent city council member Mickey Sandifer to represent Ward IV. I live in Ward IV and wanted to get a feel for the candidates. I talked with both candidates about their campaign and city goals, McAfee over the phone and Sandifer in person. Here is a condensed version of the interviews: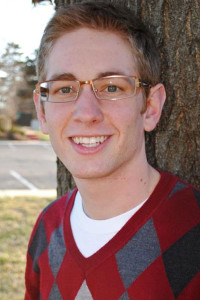 Dylan McAfee
What is your day time profession?
I am a leasing consultant for Karlye Apartment Rentals.
How old are you?
I'm 21.
Where did yo go to school?
Shawnee Mission Northwest. I just went straight into business.
How have you been promoting your campaign?
When I was still kind of in the planning phase, I went door to door and got a Facebook page going. … Up until this point it's just been planning.
How much do you expect to spend on your campaign?
Right now, we're trying to run it pretty lean, somewhere between $2,000-$5,000.
How difficult do you think it will be to beat the incumbent?
I think it will definitely be difficult. I've got some obstacles to overcome. For one, my age, but I've got a good team behind me. … I'm going to stick to my values and I think my values and principles will set me apart.
What made you want to run for city council?
It was several things. First thing is, since I got out of high school, I started paying more attention to politics, at least national politics. … My pastor encouraged me like most of the congregation to get involved. And then I was hearing some of the things that were going on [in the city] and I didn't want anyone to run uncontended.
What concerns do you have about city government?
Basically just the biggest thing was the deal with the trash. Back in '09 they were talking about doing the single trash hauler and that didn't seem right to me … And 500 Shawnee residents showed up to protest and it passed over … and they had more regulations … [I'm also concerned that they're] not really listening to the Shawnee residents and what they want … [And with the Monticello Road South project] not even having the money for it, taking the road and tearing it up and two people losing their home over it. Those are things that didn't sit well with me.
What would you do differently than your incumbent?
I think mostly I just would vote based on common sense. When we don't have the money to build something I'm not going to vote on it. When people show up in large number to protest, I'm going to listen to them … I'm not going to assume I know better than my constituents. And I'll be fiscally responsible.
What is the city doing well?
I'm not unhappy living in Shawnee. They keep Shawnee a clean, nice place to live. I think the police are doing well, things like that. But, there's enough I don't agree with [to make me want to run]. I don't have the passion to go into politics, my profession is business, but there's enough where I want to see something done.
How does Shawnee compare to its sister cities? Are there any places we are falling behind?
We're not as economically competitive as we could be. We don't set it up for businesses to want to come in. There's all these regulations … Over regulation that discourages business, certain taxes. You look at strip malls and buildings on Shawnee Mission Parkway and Quivira Road, there's no reason those should be empty. … Making sure there's not so much regulation … A business is going to vote with their feet, if they don't like it here, they're going to go somewhere else … [we need to] treat them well and make sure they want to stay.
If you could narrow down to three things what you'd like to see changed what would it be?
First, I'd want to see city council minutes re-instated … they're loosing accountability. I'd like to see a smaller city council salary. I'd like to see city council go to less out of city meetings … we have good enough video chatting. I'd like to see less regulation, lower taxes for business so they want to stay here.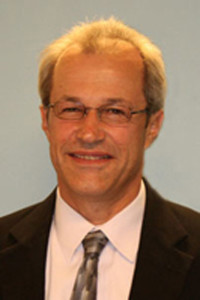 Mickey Sandifer
What is your day profession?
We had a family business for years, 47 years to be exact. We shut down in 1995 and started maintaining and selling properties we own. Everything is in Kansas City, Kan. There is no conflict with it in Shawnee.
How old are you?
56. I've lived in Shawnee for 50 years.
How long have you been a city council member?
Since 2004. I was a planning commissioner for two years before that, and I was on the Parks and Recreation Board for two years before that. And I started getting involved in Shawnee events … in'99.
Why did you first want to run for city council?
I wasn't satisfied by the representation that we had at that part of time. … Everything that Shawnee does I want to be involved. I'm on the old Shawnee Days Board. I'm involved in Safe Home. I'm the Past Grand Knight in the Knights of Columbus. I'm appointed to two committees in Washington as part of the league for cities. I'm on the National League of Cities training council which determines where we need more education for city leaders … we train them to make educated decisions. I'm on the Johnson County License Review Board in the county. I've been on the county's Transportation Task Force. I'm on the Greater Kansas City Homelessness Task Force. This has been just unbelievable. It's changed my life for the good. … People perceive the city and employees so wrong. They act like the people don't care, but I've never seen people bend over back to help people as often.
What did you want to change or maintain in the city when you were first elected?
I didn't come in with an agenda. I came in to represent the people in our ward because I didn't feel they were represented properly. I feel my vote is whatever the people want even if I don't agree and that's the way it should be.
Have you achieved those goals?
I would say I've had disagreements, constructive disagreements with other city council members, and we've come to a compromise on the problem and gotten along. I believe I've been successful in achieving endeavors in my Ward and I feel I've been constructive as a liaison to the constituents in my community.
Why are you choosing to run again?
I think we're doing such a good job this year and the city is maintaining its own in a very poor economy, and I'd like to be a part of continuing this.
How have you been campaigning?
As of right now, I've been to about 370 doors and I have about 2,500 more to go.
How much do expect to spend on your campaign?
That's a hard one. My campaigns have ran anywhere from $6,000-$8,000 every year.
What is your platform for this year's election?
That we have not raised taxes in the last couple of years, and we do not intend to for some time. And we need to live within our means and do more with less and that's what the city has been doing for the last couple of years very successfully.
What makes you a better candidate than your challenger?
I've lived in the city for 50 years. I've made connections to thousands of people and I believe I've worked well for them … And I have a little more feeling in the game since I'm a home owner. I have a little more feeling for property taxes and I love the city. I'd say I spend 35-40 hours a week involved in city activities.
You opponent expressed concerns about how new trash regulations were handled how would you respond?
The trash regulations we had to abide by county regulation. We did make a stipulation in ours. We had a large, once-a-year large item pickup. After this took place, Deffenbaugh would only do this for their customers. So we said they would have to make a large item pickup for free once a year. That's an addition. …We cannot change it because we're in Johnson County. … Before all this went down, Deffenbaugh and the city had an agreement that every citizen would pay $1.76 per month for recycling and whether they were a customer or not. They proposed raising it to $2, they weren't making enough money. What it did was open the door to Deffenbaugh so much that the other competitors would have to start their own recycling. It went from there to the county adjusting it. … Basically it was us making a decision before the county did.
Your opponent also mentioned the proposed widening of Monticello Road South as an example of the city not listening to constituents, what is your response?
I was against that whole deal as well, so I know what he's talking about. They were not being heard, he's absolutely right and we were meeting with them and we were overridden by the rest of the city council. And we got it down from four lanes to three. And we've got it essentially gone. … I opposed it because we didn't have the money. I also didn't believe we should be putting a road in for developers.
Is there anything else you would like to say?
This is the first year at the city we've been able to put $1 million in roads in five years. We haven't raised taxes and sales taxes are down. The city is doing more with less and I've been honored to be a part of that.
What are you thoughts on the city council election?
Photos used with permission.
Voters sent a message of anger and discontent in the midterm elections held on Tuesday, Nov. 2. Republicans took control of the House of Representatives.
The GOP won Democratic-held House seats across the country, including seats from Arkansas, Texas, Maryland and Illinois. Republicans took over the House, but did not manage to win control of the Senate, falling short by 10 seats.
With this shift of power in the House, Rep. John Boehner is likely to replace Rep. Nancy Pelosi as Speaker of the House.
Other GOP victories in Kansas include Rep. Kevin Yoder winning the seat over Stephene Moore, a party change, for House Representative in District 3, as well as Sen. Jerry Moran over Lisa Johnston for the Senate. Dr. Joe Novak, who ran for State Representative in the 39th District, lost to incumbent Owen Donohoe.
In Missouri, longtime congressman Ike Skelton loses to Republican Vicky Hartzler.
In the race for Kansas governor, Sen. Sam Brownback was elected over Sen. Tom Holland, another Republican victory and a party change.