Reddit: The paramount of online social media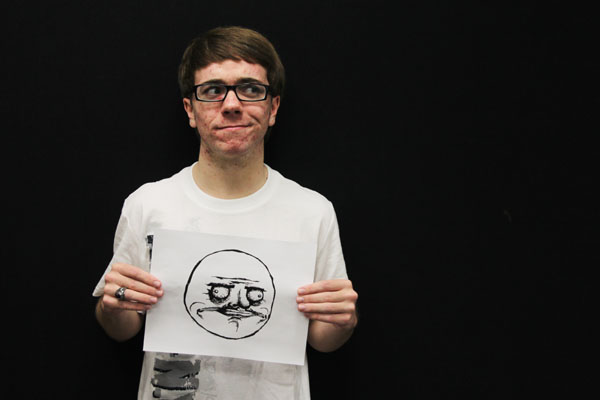 Brandon Burnworth, artist
January 26, 2012
Filed under BLOGS
Hey folks, how's it going?  This week in Brandon's Crazy Corner I'm going to feature my favorite social media site.  Many people have a favorite meme website; 9Gag, 4chan, Memebase, and Digg are just a few.  Reddit is my personal favorite because there is a nonstop flow of new pictures, news, and things to laugh at.
Reddit was founded in 2005 by Steve Huffman and Alexis Ohanian.  It gained immense popularity due to its growing communities.   Reddit features many different subdirectories (known as subreddits) that display different content.  Some of these subdirectories include, but are not limited to; pics, funny, adviceanimals, atheism, WTF, music, videos, politics and science. 
Users can create their own communities and share their links through image uploading sites.  These links are then voted on based on how humorous or insightful they are.  People of the Reddit community have the power to vote positive or negative on certain pictures, and the most popular pictures end up on the front page.
The reason why Reddit remains my favorite social media site is because the content is always fresh and diverse.  There are always new links to look at.  Are you taking a break from studying?  Try Reddit out.  There's always something new to find and laugh at.  The best thing is, it's not a district blocked website.   Just don't get too distracted.